MacKeeper is an Anti-Malware software that is designed to be used on Mac. This program was designed by Kromtech Alliance and is supposed to keep your Mac safe. MacKeeper has been in existence for quite a while, and it does protect your Mac to some extent. However, it brings with it a slew of problems that make people want to uninstall it. MacKeeper, while being extremely easy to find and install, is notoriously difficult to get rid of. A few people have even reinstalled their macOS to permanently remove it, but you don't need to take such drastic measures. There are a few useful ways to get yourself off the various MacKeeper bits that are scattered all over your Mac.
Why Should You Remove MacKeeper?
MacKeeper is known for being very aggressive with its marketing campaign, so many people end up downloading and installing the applications. However, as they continued to use their Mac they could notice that the MacBook has gotten slower and slower. MacKeeper's advertising campaign makes many false claims and is filled with fake reviews. This application does not provide a great Anti-Malware service while draining a lot of your processing power. So it would be best if you completely avoid this software and uninstall it as soon as possible from your Mac.
How to Remove MacKeeper App?
Before you start the uninstallation process for MacKeeper, there are a few things that you must do. First, ensure that you decrypt any files that you have encrypted using MacKeeper. If you have used MacKeeper to back up your data, you should store copies of the backup yourself. MacKeeper should not remove the backups, but it is better to keep a copy of your important documents elsewhere. If you don't yet activate MacKeeper and are still only using its trial version, you can simply quit by selecting "Quit" in the menu of MacKeeper.
If you have already activated MacKeeper, you must first quit its menu bar service. You can do this by opening Preferences from the Menu Bar and then clicking on the General icon. You must now disable the "Show MacKeeper icon in the menu bar" option. Once you are done with these you can proceed with the uninstallation process.
Click on the Finder Menu in the Dock and open a new Finder Window.
Now go to the Applications folder and drag the MacKeeper application into your Trash.
You will be asked for the administrator password to remove the application, then enter it. The application might also ask you for the administrator password, so enter your password again.
If you are just using the trial version, MacKeeper will simply be removed and your browser will display MacKeeper's website.
If your MacKeeper has been activated, you will be displayed with a window that asks you why you want to uninstall MacKeeper. You can choose not to give a reason and just click on the Uninstall MacKeeper button. The software will then uninstall and remove all the services and utilities that you have installed. You will be prompted to provide your password for some of these. This process will remove almost all of the MacKeeper components that have been installed into your Mac. However, there are a few files that you will have to manually remove.
You must now enter "~/Library/Application Support" into your Finder, this will open your application support folder in your personal library.
Now scan through the application support folder to find any file/folder with MacKeeper in its name. If you find such files, just simply drag them to the trash.
Now open the Caches folder in your personal library and remove any files that have MacKeeper in their name. You can open the Caches folder by typing "~/Library/Caches folder" into the finder.
Once you have deleted all things related to MacKeeper, all you need to do is empty your trash and get rid of these files once and forever. You can then restart your Mac.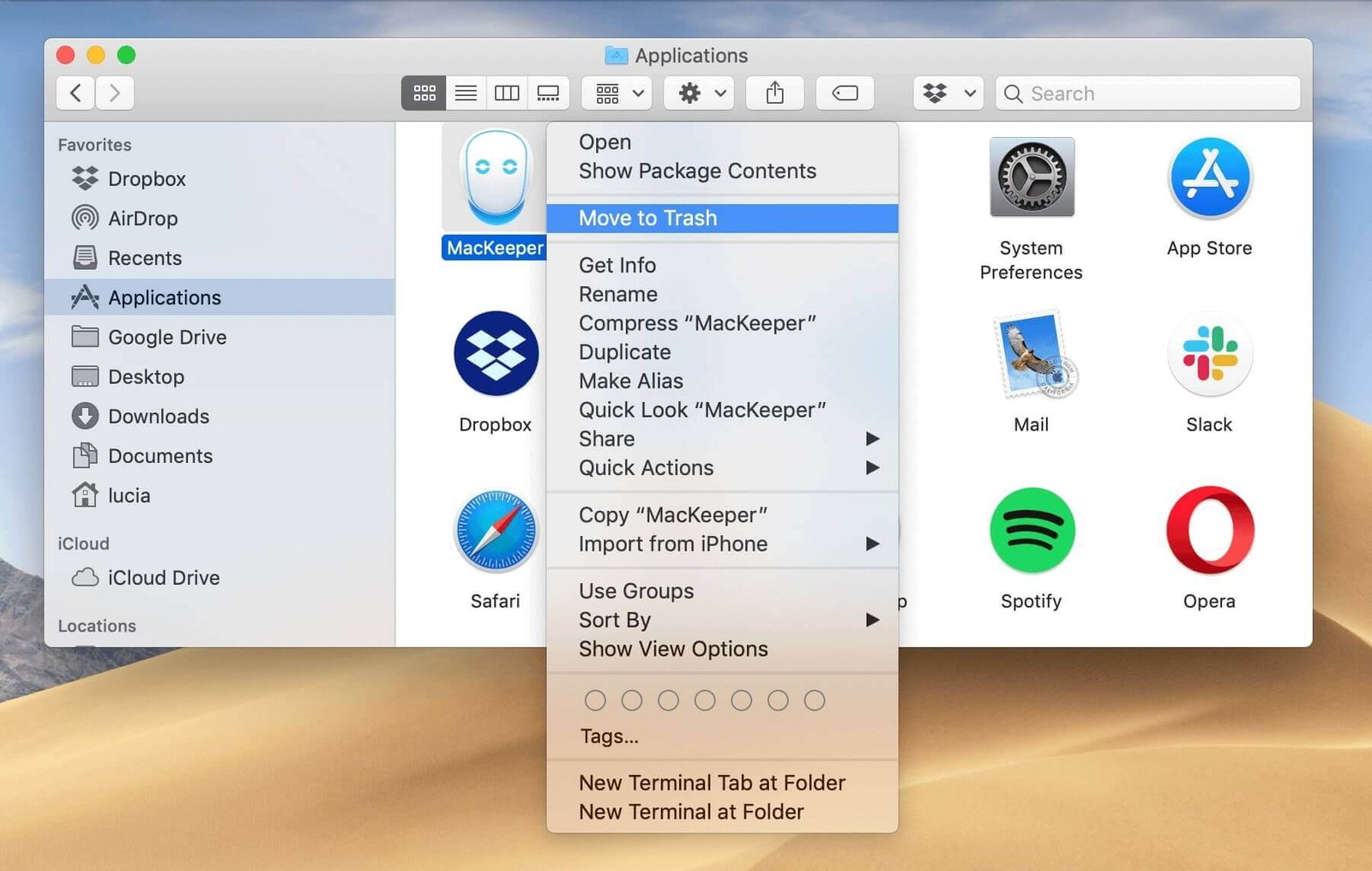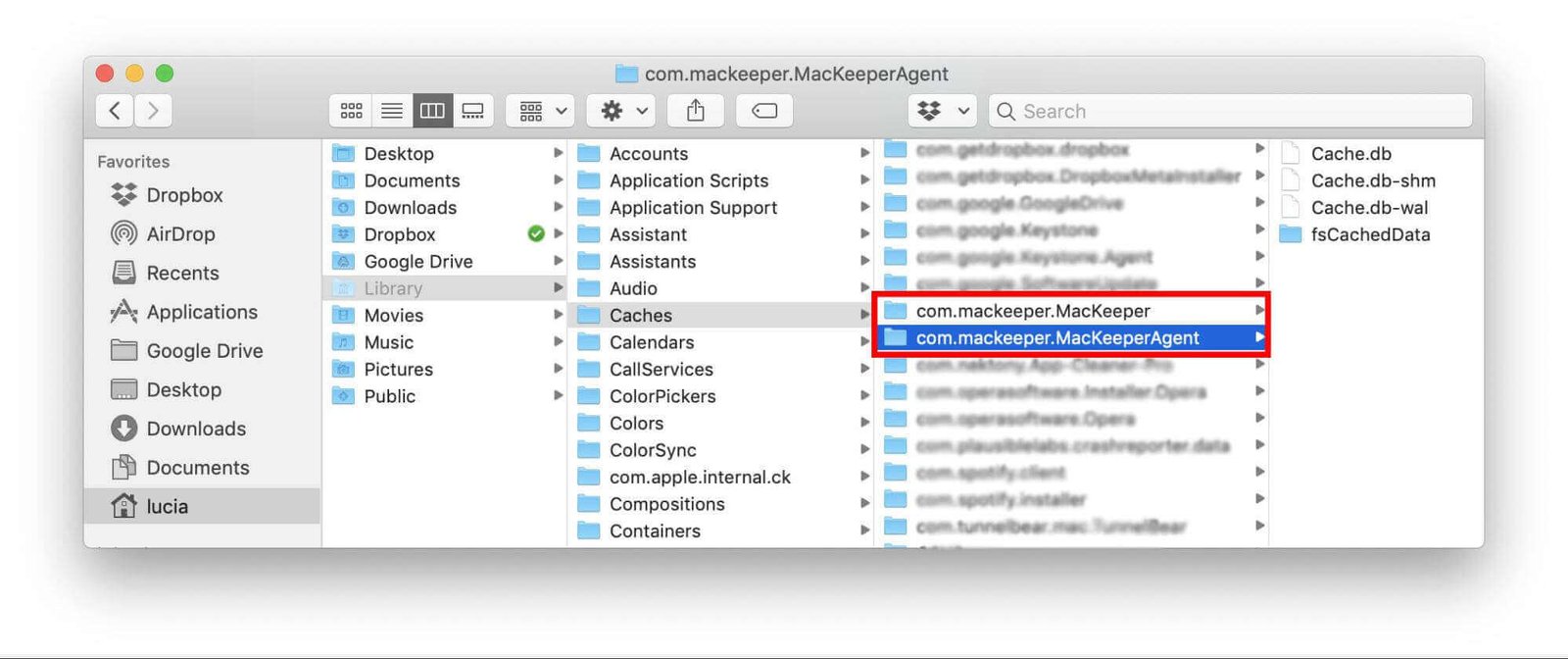 How to Remove MacKeeper from Safari on Mac?
If you download MacKeeper from third-party websites, you might have ended up downloading adware services without knowing about it. This adware will constantly be producing pop-ups and opening websites that will be asking you to install MacKeeper. However, it is pretty simple to get rid of this pest.
Launch Safari.
Open the window tab from Safari's menu.
Now click on the Extensions icon found in the Preferences window.
Remove all the extensions that you are not familiar with. You simply have to remove the checkmark from the extension to turn it off.
Once you are done, close the Safari application and relaunch it as usual. You must now have a window that is clear of any MacKeeper advertisements.
If the ads are still appearing, you must clear the caches on Mac that are stored by Safari. You can do this by enabling Safari to develop the menu and selecting "Empty Caches".
Now You should get rid of any cookies that MacKeeper might have installed.
Best Way to Uninstall MacKeeper from Mac Completely in One-click
There is another way to remove MacKeeper from your Mac (including Safari) easily and fast. You can get rid of MacKeeper by MacDeed Mac Cleaner, which is an efficient Mac Uninstaller tool to remove any unwanted apps permanently. No matter what program it is, like Adware, Malware or spyware, Mac Cleaner can delete them in a simple way and save you time. In addition, Mac Cleaner will keep your Mac always clean, fast, and safe. Now just follow these steps to completely remove MacKeeper in a few clicks.
Step 1. Download and install Mac Cleaner.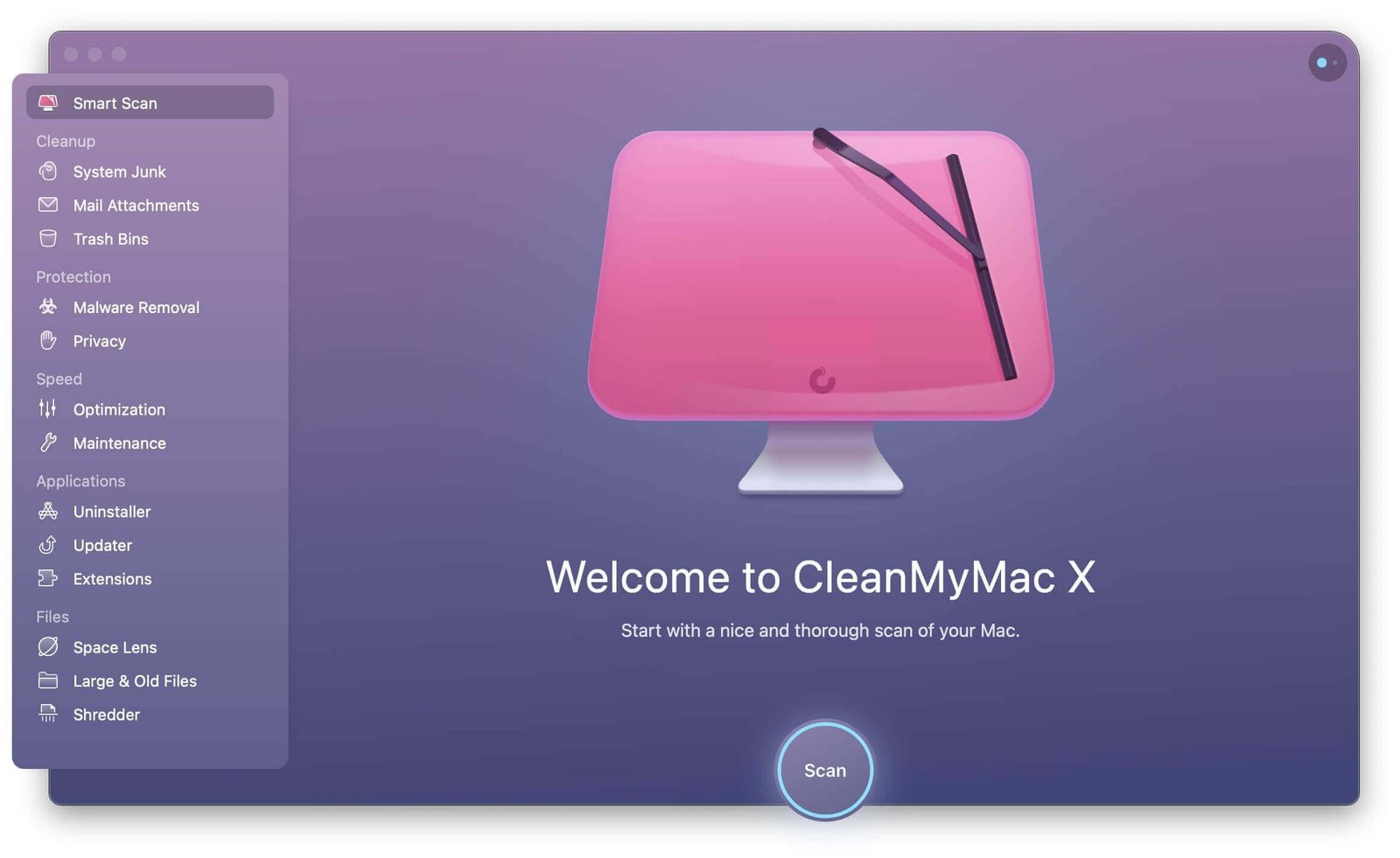 Step 2. After launching, select Uninstaller on the left. Mac Cleaner will automatically scan all the apps installed on your MacBook.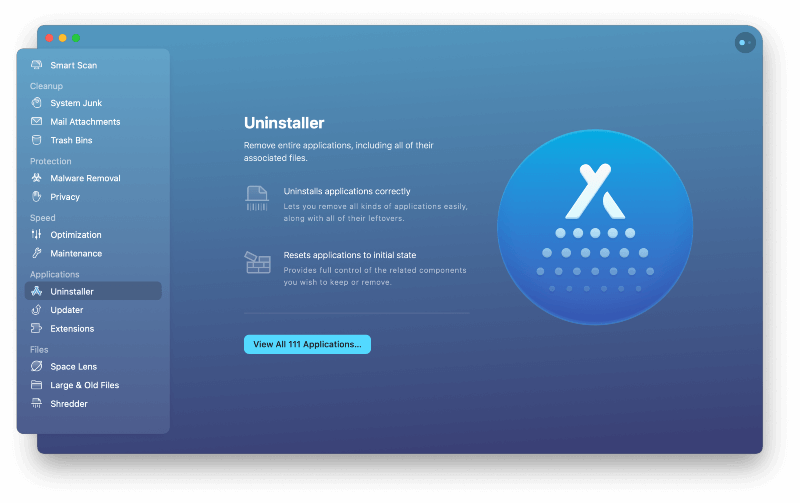 Step 3. Find MacKeeper or search it in the search box, check it, and click Uninstall.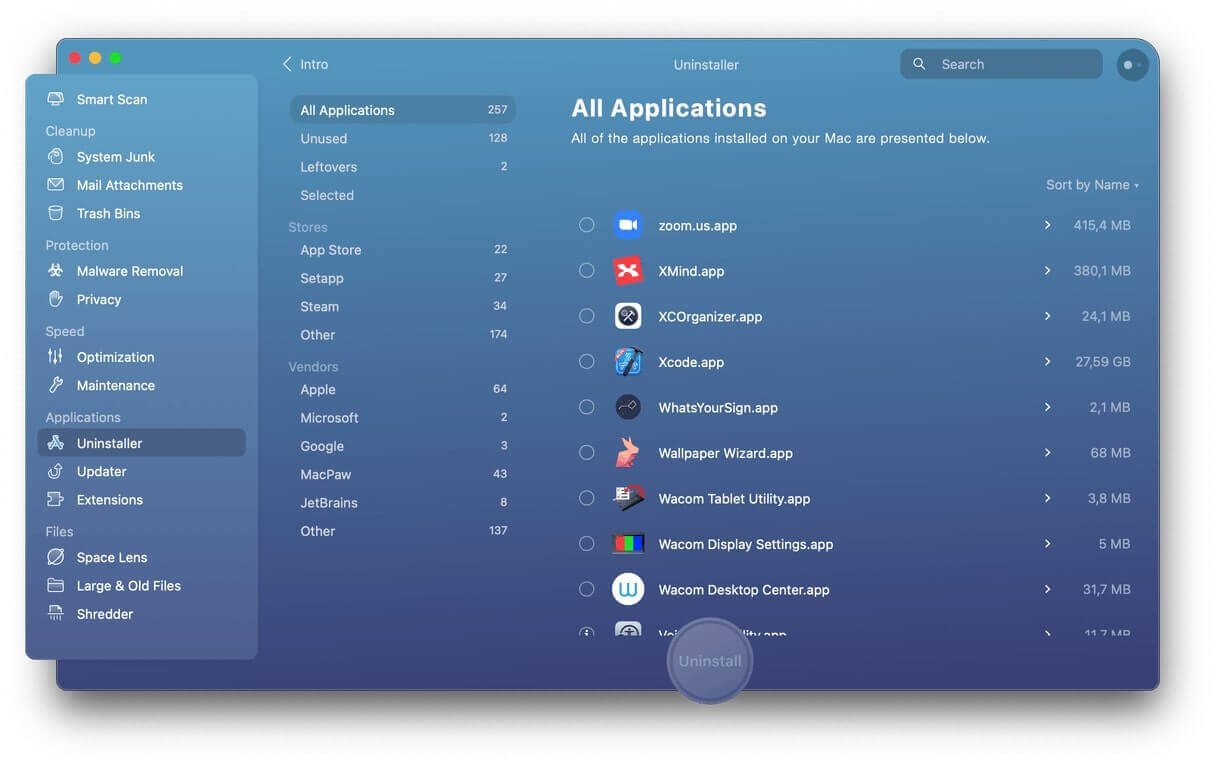 Note: If you can not find MacKeeper in the Uninstaller, or you want to remove all adware and spyware on your Mac, you can go to Malware Removal to get rid of them.
Conclusion
No matter which version of MacKeeper you are using, trial or full, once you find MacKeeper tending to get into your computer, providing fake reviews and false advertisements, what you should do is uninstall it from your Mac immediately. Even when it slows down your Mac performance, and provides limited Anti-Malware service to protect your privacy, why not uninstall it? Now you can remove it via the methods above. And if you want to fast and completely remove MacKeeper, MacDeed Mac Cleaner can give you help with it and it is another must-have tool for Mac you should try.