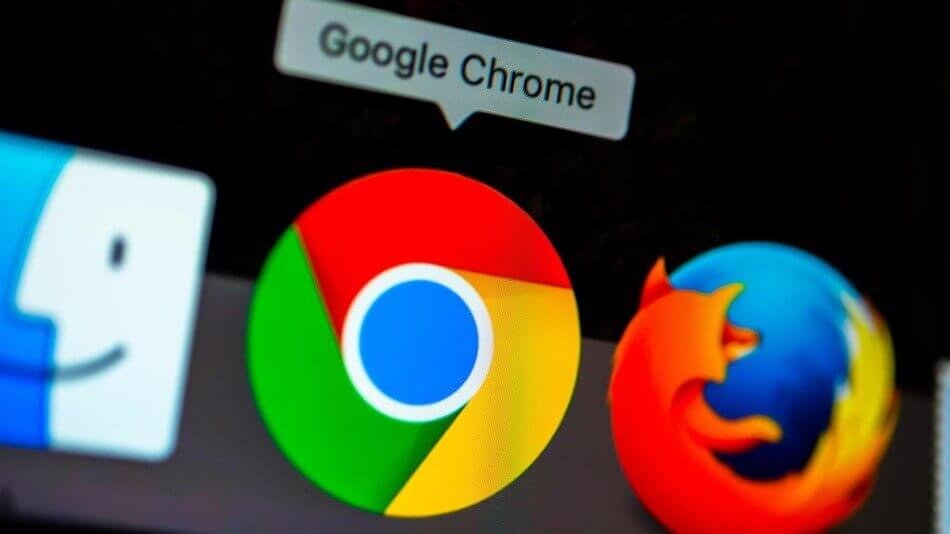 Google Chrome is one of the most popular web browsers in the world today. This is because of its fast speed when connecting to the Internet, secure browsing and its ability to allow you to add extensions whenever you want. The only disadvantage of Chrome is that it is heavily built and it takes up much of your RAM on Mac. For this reason, you may choose to use Safari and uninstall your Google Chrome on Mac. In this article, I am going to show you how to remove Google Chrome on Mac manually, how to uninstall Chrome completely using Mac Cleaner app and have a look at the powerful features about Mac Cleaner.
How to Uninstall Chrome on Mac Manually
Before you uninstall your chrome, you need to make sure that you have saved all your bookmarks and personal files in Google Chrome. How do you backup the bookmarks from Chrome on your Mac? You can follow these steps to export bookmarks from Chrome on Mac:
Click "Bookmarks" on the top menu bar. Then click "Bookmark Manager". Or you can visit chrome://bookmarks/ directly.
Click 3 dots on the top right and select "Export bookmarks".
Save the bookmarks as an HTML file to your Mac.
After saving your Chrome bookmarks to Mac, you can start to delete Chrome. Firstly, go to your Applications folder. Secondly, find the Google Chrome icon and drag it to the Trash. After trashing it, go ahead and empty the Trash. By doing these, you have uninstalled Chrome app and most associated files. Unfortunately, sometimes you can move Chrome into Trash, but when you try to empty Trash, it will tell you that you cannot complete that action.
Why will it happen? In this case, you should delete cache files from Mac Chrome before you move Google Chrome to Trash. Here is the step-by-step guide.
Launch Chrome, then press the keys "Shift+Cmd+Del" by using the keyboard shortcut.
After accessing the control panel, select "Clear browsing data".
Select "All time" in the Time range. Then clear all caches of the Chrome browser.
Then go to the Applications folder and move Chrome to Trash. And then delete Chrome in the Trash.
Clearing the cache files does not necessarily mean that you have deleted Chrome and all files related to it. Make sure you should remove the service files of Chrome from the Library. To delete all other files you need to follow this simple guide.
After clearing the cache, select "Go to Folder" and enter "~/Library/Application Support/Google/Chrome" to open the Library folder of Chrome.
Delete the service files in the Library. The service files can take up to one GB storage on your Mac.
How to Delete Chrome App Completely in One Click
Mac Cleaner allows you to completely remove Chrome and everything created by Chrome in seconds. You don't need to remember the steps and check carefully how to manually uninstall Chrome on Mac. Just follow these simple steps to uninstall Chrome completely from your Mac:
1. Install Mac Cleaner
First, download and install Mac Cleaner. After launching Mac Cleaner, click on the "Uninstaller" tab.
2. View All Applications
When you select "Google Chrome", it means that you have selected the Binaries, Preferences, Supporting Files, Login Items, User Data and Dock Icon of Chrome already.
3. Remove Chrome
Now click "Uninstall". Everything related to the Chrome browser will be removed in seconds.
You have completely uninstalled Google Chrome. It is very easy and effective.
Additional Features of Mac Cleaner
Except for uninstalling apps on Mac, Mac Cleaner has more amazing features, including:
Locate and remove hidden files on Mac.
Update, uninstall and reset your apps on Mac.
Wipe your browsers history and browsing traces on Mac.
Scan and remove malware, spyware and adware from your Mac.
Clean up your Mac: clear System Junk/Photo Junk/iTunes Junk/Mail Attachments and empty Trash bins.
Free up your Mac to make your iMac, MacBook Air or MacBook Pro faster.
Optimize your Mac to improve the performance: Free up RAM; Reindex Spotlight; Flush DNS cache; Repair disk permissions.
Conclusion
Compare with Safari and Chrome browser, if you are used to accessing websites with Safari, Chrome app will be an unwanted browser app. In this case, you can completely delete the Chrome browser on Mac to free up some space. You can do that by using one of these two methods above. Honestly, using Mac Cleaner to remove Chrome is the best way because it is easy, fast and safe. It guarantees you a hundred percent removal of your Chrome and everything in it. Meanwhile, Mac Cleaner not only removes apps from your Mac but also has additional features like updating your apps regularly, detecting malware and adware, and clearing cache files on Mac. It will be your best Mac cleaner app.