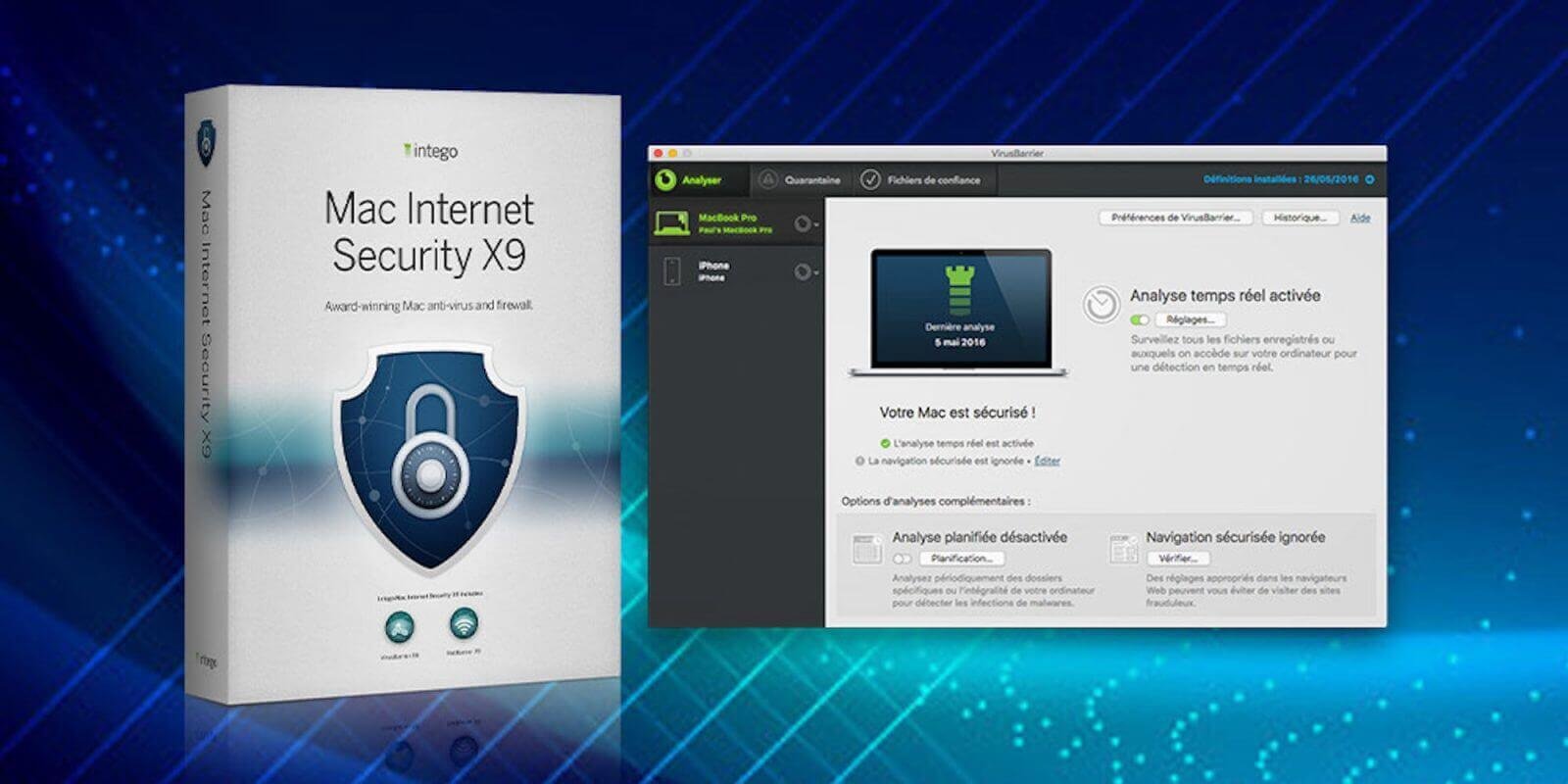 Intego Mac Internet Security X9 is a network defense bundle that effectively protects your Mac. It is an all in one anti-spyware, anti-virus, and anti-phishing software. The software has been in production for more than 10 years, being updated with better features every passing year. It has continuous file system monitoring and can thus scan every file as it is created. As it does not delete malware by default, it rather just quarantines them. You can then make the choice about whether you want to permanently delete them or restore them back to your Mac. It is able to remove all most all macOS malware and it will also scan and detect malware received on iOS devices that are connected to your computer.
Intego Mac Internet Security X9 Features
Intego Mac Internet Security X9 offers a great list of features.
NetBarrier X9
This feature allows you to enable a two-way firewall network protection on your Mac, thus preventing unauthorized devices on your network from accessing your computer and at the same time preventing any malicious outgoing connection attempts. While macOS does have its own inbuilt firewall system, NetBarrier X is much easier to use. It will also help you optimize your firewall depending on the type of connection you are using and the level of protection required. For example, the barrier will be calm if you are in your home while becoming extra tight when you are in a public place, such as an airport or train station.
VirusBarrier X9
This is the bundle's antivirus software. It will keep your Mac free of all kinds of malware, including ware, hacking tools, dialers, keyloggers, scareware, Trojan horses, worms, spyware, Microsoft Word and Excel macro viruses, and the standard Mac viruses. It is also able to detect Windows and Linux viruses, so it can prevent your Mac from being a carrier. It has quick scans if you want to save time, as well as deep scans that will search each nook and corner of your Mac for malware. You will be able to get these scans on demand, but you can also schedule them for a later date or time depending on your convenience. It is able to scan incoming email, connected hard disks, and even other iOS devices connected to the Mac. The software even emails you when malware has been found on your Mac.
Parental Control
Intego Mac Internet Security X9 has a parental tool that helps keep children secure on the Internet. It even has a time-limited function that will let you limit the amount of time your kids spend on the Internet. This Mac tool also allows you to take automatic screenshots and generate a keylogger whenever specific user accounts of your kid are being used. This feature is extremely useful in helping your kids avoid contacting with nefarious people.
Personal Backup
The bundle also allows you to automatically back up your folders and files to the cloud or some local storage device.
Pros
Simple user interface: The user interface of this Mac Anti-Virus tool is extremely intuitive, so you will be able to take your desired action without any assistance.
Simple installation: The entire bundle of software comes as a single installation package, so you will be able to set it up with the least effort and time.
Customer support: The company has a very detailed knowledge base that provides you with tutorials for both simple and advanced tasks. They have a ticketing system in place to help you get in contact with their agents if needed. They even have telephone support and live chat support in a few regions of the world.
Price: The price of the bundle is reasonable given the assortment of tools it provides.
No account is needed.
Cons
No native browser extension: This feature would have been helpful to provide better protection against potential phishing URLs.
It does not detect new ransomware: the algorithm of Intego only scans for known ransomware viruses using their signatures and will not be able to detect any unknown ransomware.
The detection of Windows viruses is not too great.
There is no auto-delete option for malicious files.
Pricing
The network protection bundle is available in one year and two-year subscription plans. You will only be able to connect to one device with the basic plan, but for extra charges, you can connect with up to five different devices. The basic plan costs $39.99 for one year of protection. The company, however, has a 30 day free trial period that lets you test out its features before you purchase the product.
How to Uninstall Intego Mac Internet Security X9
This network bundle is a complex concoction of software that has many components for optimal performance. Thus you need to remove all these files to properly delete the software from your Mac. Here are the steps you need to follow.
Open the Mac_Premium_Bundle_X9.dmg in your Mac or download it from the company's website.
Now click on Uninstall.app.
A window will appear with the various applications that are in your computer, select all of the apps you want to remove and click on the Uninstall button.
Now all the files would have been removed.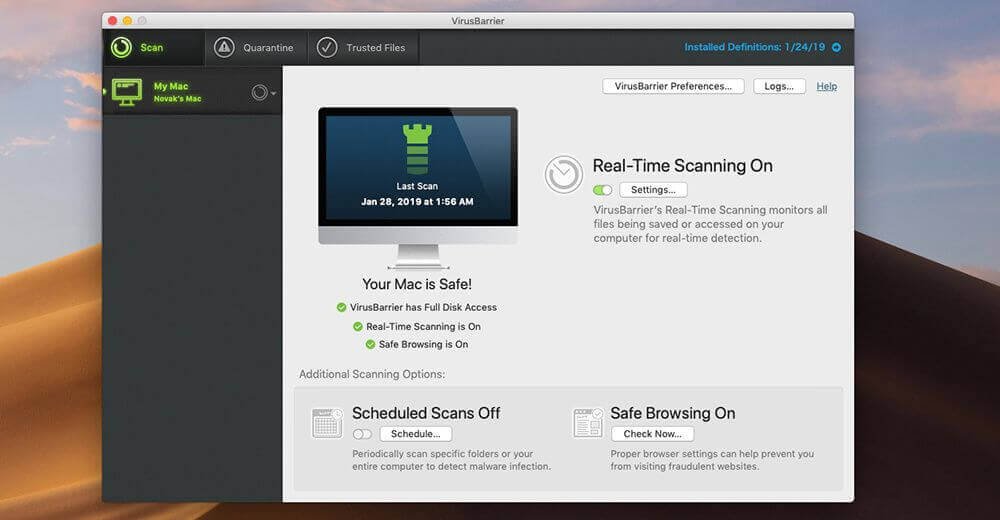 Tips: If you have troubles in uninstalling Intego Mac Internet Security X9, you can try Mac Cleaner to completely remove unwanted apps from your Mac in a few steps.
Conclusion
The growing grim world of the Internet requires us to strengthen our defenses. Intego Mac Internet Security X9 is a comprehensive bundle of security software that makes it ideal as your line of defense against the internet. It is very simple to install and use, it ensures that any threat in your computer is instantly detected and quarantined. While it does not offer optimal ransomware detection, most of the common security bundles also do not offer it. They also have a great customer support team that will help you out with any issue you might have. Now get Intego Mac Internet Security X9 to your Mac, and you can start to protect your Mac from malicious threats easily.