Labels are always helpful as they eliminate the guesswork. While working on MacBook Pro or MacBook Air, we can identify what folders contain by just looking at their names. You can usually see folders named Documents, Photos, iOS Files, Apps, System Junk, Music Creation, System, Other Volumes in Container by reading these labels, you can easily find your way to the right folder to execute the desired operation.
Things become easier with the systematic organization on macOS, but have you ever observed that "Other" folder in your storage space. Probably it makes you feel annoyed or confused about what it contains. Well, it happens with most of the Mac users, and everyone is eager to know about this suspicious label on their Mac machine. Don't worry! Here we are going to discuss all the essential details about this label on Mac systems.
What Does "Other" Mean on Mac
Disk space or Mac storage is defined as the maximum amount of data a drive can hold. In order to check this capacity in your Mac computer, you must click on the Apple menu available at the top left corner of the screen and then choose the "About This Mac" option. Further select the "Storage" tab and the info will be displayed on your screen. However, very few people are aware of this limit on storage, and they come across it only when a message saying "there is not enough free space" appears on their screen while downloading files from the internet. After this, once you check the available disk space, you will observe that a category named "Other" occupies a major part of the disk space.

Note that, files saved in the Other section of Mac usually appear redundant and they can be removed to free some space. But, in order to execute this task accurately, you must go through the article below. Here we are going to discuss the methods to delete Other on Mac so that users can remove unnecessary data from their system without any trouble.
How to Delete Other Storage on Mac
Remove Documents from Other Storage Space
You cannot imagine that pure text documents can consume huge space in your Mac until you come across some .csv and .pages files. Most of the time, this trouble comes into focus only when we start downloading eBooks, images, videos, or some big presentations on our MacBook. In order to remove such unwanted large files from your storage space, you can follow these simple steps.
Press "Command + F" on your desktop.
Click the "This Mac" option.
Go to the first dropdown menu and choose Other.
Go to the Search Attributes window and then tick the file extension and file size.
Input desired document or file types such as .pages, .pdfs, etc,.
Review the item and if necessary, delete it.
Quick Way: Delete Large & Old Files in One-click
One of the most powerful features of MacDeed Mac Cleaner is fast searching for large & old files on your Mac. First, download and install Mac Cleaner on your MacBook Air or MacBook Pro. Then select "Large & Old Files" after launching Mac Cleaner. The analysis process takes seconds to find out all large or old files from hard disk. You can view all the file's detail and choose to delete the files you don't need anymore.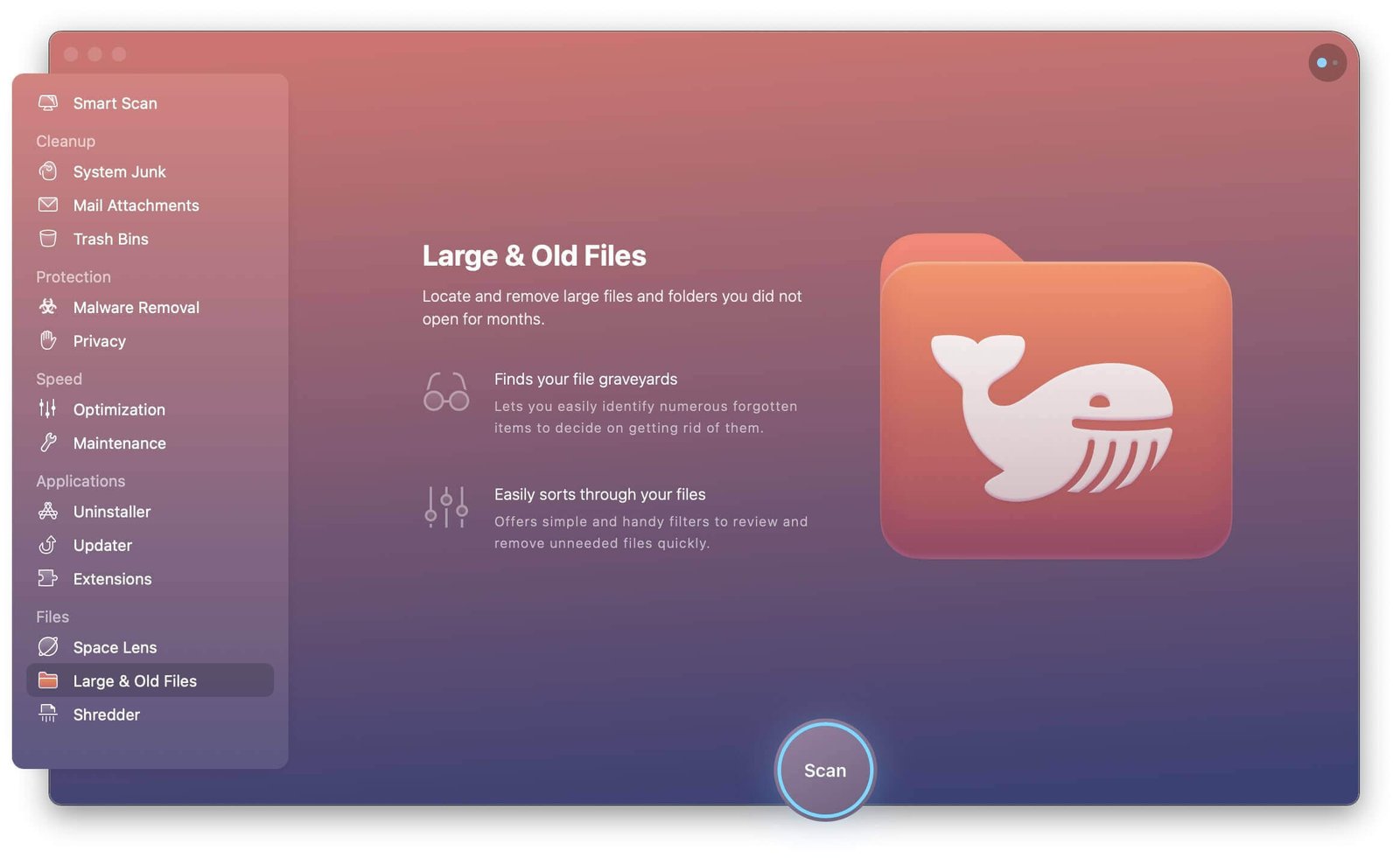 Clean Temporary and System Files from Other
Whenever you use a Mac, it keeps on creating some temporary files on the backend. And these files get outdated in very less time. However, they still consume space on your hard disk. Note that, these unwanted files also live in the Other folder of your macOS and can be removed by following these simple steps.
In order to find the folder containing temporary files in your system, prefer to navigate to Users > User > Library > Application Support.
The opened folder will take you to the files containing huge space in your disk storage.
You can delete them manually to get rid of this system junk.
You May Need: How to Clear Junk Files on Mac
Delete Cache Files from The Other
Another easy way to clean Mac up is to remove cached files. Note that, Mac users do not need browser cache on their system. Hence, those unnecessary files can be deleted from Mac without disturbing its normal operation. Here are a few simple steps to delete Cache files from Mac.
First of all, go to the Finder app and open it.
Now move to the Go menu available on the top left corner of the screen.
Hit on Go to Folder option.
Now type ~/Library/caches in the opened text box. Here you will see the cache list.
It is time to choose the app folder from where you are interested in deleting cache files.
Control-click on the app folder.
Hit the "Move to Trash" option on the screen.
You May Need: How to Delete Cache Files on Mac
Remove App Plugins & Extension
You might have observed that Apps on Mac are usually listed in the storage bar, but some of their add-ons stay in the Other storage category. Although, when compared to other unwanted files, these extensions and app plugins do not consume much space on Mac. After all, when storage is full, every bit counts. Moreover, extensions can also cause some additional problems to your Mac system. It is better to remove them on time.
People often find it difficult to track all add-ons on their MacBook or iMac. Probably, you are not even able to identify them. Below we have highlighted a few steps to remove extensions from Safari, Firefox, and Google Chrome as well.
Remove Extensions from Safari:
Open Safari browser and then hit on the preferences option.
It is time to click on the Extensions tab.
Now choose the extensions that you wish to remove.
Uncheck the Enable option to Disable and finally click "Uninstall".
Remove Extensions from Chrome browser:
Open Chrome on your system.
Now go to the three-dot icon that is available on the top right side of the screen.
It is time to click More tools and then go to Extensions.
Finally, Disable and remove the selected files.
Remove Extensions from Firefox:
First, open the Mozilla Firefox browser on your system.
Now go to the top right corner and click on the burger menu.
Select Add-ons and from the Extensions and Plugins tab, delete the files that you wish to remove.
Remove Backup and OS update Files from iTunes
One of the simplest tricks to clean some space out of the Others folder on macOS is to remove unnecessary backups and OS update files. The process is quite easier. You need to follow these simple steps.
First of all, open iTunes on your system.
Now tap on the Preferences option that is available on the top left corner in the iTunes menu.
It is time to select the Devices option.
After this, choose the backup file that you wish to delete from your Others folder. Note that, experts do not recommend deleting the latest backups because your systems may need them.
Finally, delete the selected backup.
Remove Downloaded Files
The chances are that your Mac also contains some downloaded files that are not useful anymore. It is time to delete them as well to free up some space on your Mac. Here are the simple steps to execute this task.
Open Finder app on the Mac system.
Select the Go menu option from the top left corner.
Hit Downloads option.
Select the files that you wish to delete.
Right-click and choose Move to Trash.
You May Need: How to Delete Downloads on Mac
Conclusion
People never use anything from Other data sections in their Mac or maybe there is nothing useful for the users. In this case, you can easily free up much of your space on Mac and your MacBook will start working smoothly and efficiently. Choose any of the methods above to create some free disk space in your Mac system.