What are Junk Files? You should understand what it is before you actually get rid of them otherwise you would have deleted files your Mac needs while the real junk files are still there. Junk files are such files that can be found in certain folders, like App cache, System Log files, Language files, Broken login items, Browser cache, Large & Old files, and Old iTunes backups. They can be temporary or support files that successfully exist and hide inside your MacBook. It is a tough job to find out these junks on Mac. So there are many cleaning utility tools developed to help you clean junk files on Mac in a simple way, as well as you can remove all the junk from Mac manually.
The decision to clean junk files from your Mac is a good one. That is mainly because junk on your Mac can cause a lag in its performance, take up a lot of space on your RAM and hard disk, and cause your MacBook overheating as well as battery problems. Believe me, dealing with a sluggishly performing system is no fun at all. So, they need to be cleared out.
How to Delete Junk Files on Mac in One-click
MacDeed Mac Cleaner is a powerful cleaning app to help you free up your Mac, clear junk files and cache, delete large and old files on your Mac, uninstall Mac apps completely to improve the performance of your Mac, Mac mini, MacBook Air, MacBook Pro, and iMac. It is very easy to use but fast and safe.
Step 1. Install Mac Cleaner
Download Mac Cleaner (Free) to your Mac and install it.
Step 2. Scan Your Mac
After installing, launch Mac Cleaner. Then start to scan your Mac with the "Smart Scan". It just takes several minutes to scan all files on your Mac.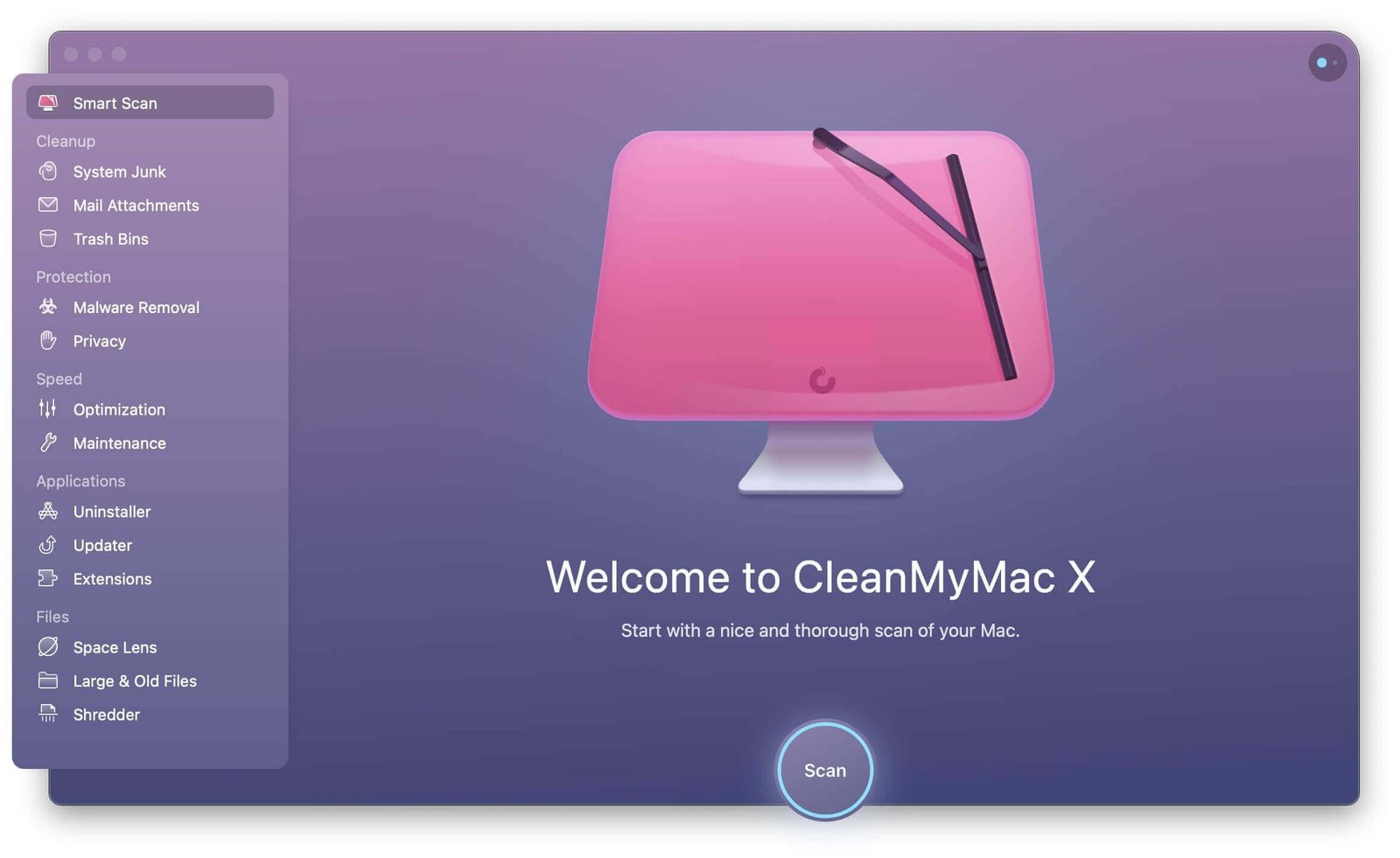 Step 3. Delete Junk Files
After scanning completely, you can view all the files before you remove them.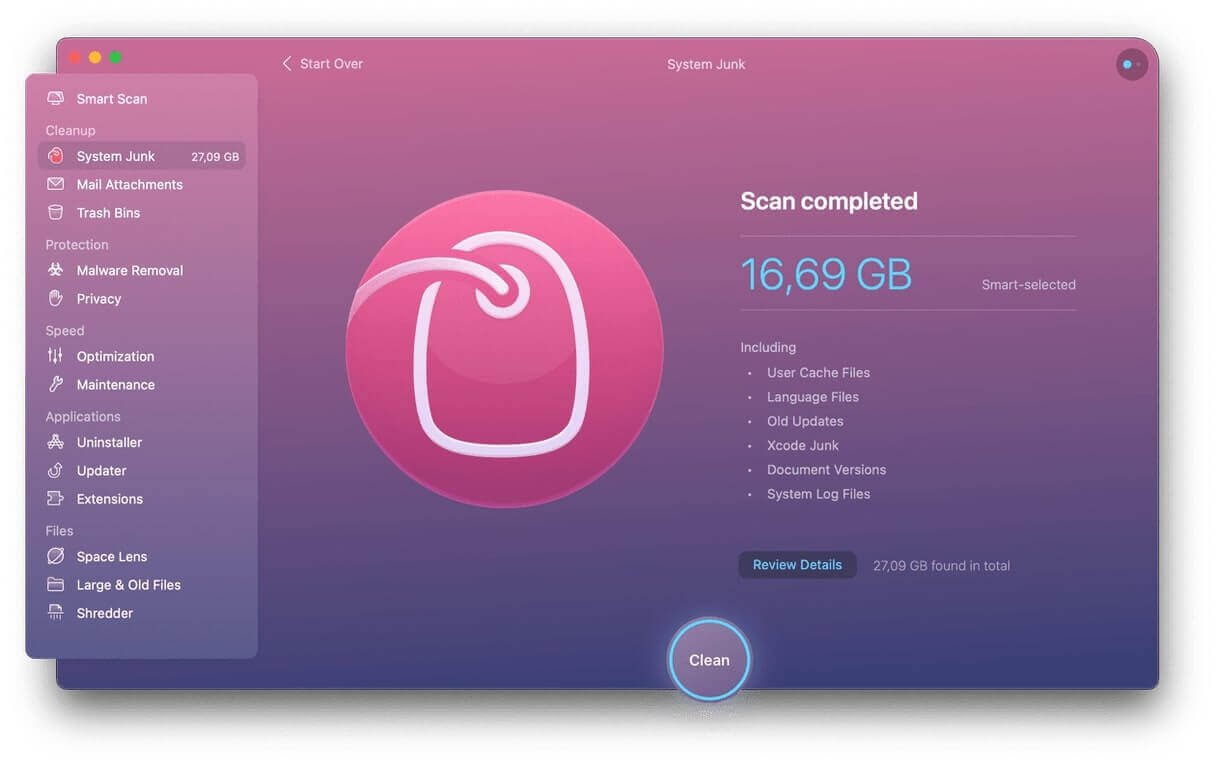 With the help of MacDeed Mac Cleaner, you can also clear system junk, wipe out unused files (cache, language files, or cookies), remove unwanted apps, empty Trash bins permanently, as well as remove browser cache, and extensions completely. All of these will be simple to be done in seconds.
How to Clean Junk Files on Mac Directly
As there are two ways of getting rid of junk files on Mac, you can do it yourself manually in an old-fashioned way. You can remove all junk files one by one to free up your Mac. But compared with using MacDeed Mac Cleaner, it is more complicated and takes more time to clear junk files.
Clean up System Junks
One of the most effective ways of freeing up your Mac and creating more space from the hard drive is cleaning up the junk your macOS has accumulated. System Junks includes temporary and unnecessary files left behind by the activity log, cache, language database, leftovers, broken app data, document junk, universal binaries, development junk, Xcode junk, and old updates that you probably didn't know had left behind some seemingly harmless pieces of stuff that would soon become a pain in your Mac system.
How do you get rid of all this junk? You will have to open the folders one after the other to empty their contents; don't delete the folders themselves. To be on the safe side, you can first copy the folder to another destination, either another folder or perhaps an external drive if you have one before you delete them. This is because you don't want to delete files your system actually needs. However, after deleting them, once you see that it doesn't affect them negatively, you can go on and permanently delete them.
Mac saves a lot of information in files with or without your involvement. These files are called Caches. Another way to relieve your Mac of junk is to clean up the cache on Mac. It stores all the information so that you don't have to go back to the original source to get it again. This is both helpful and unhelpful at the same time. It makes your work easier and faster, but all those cache files stored take up too much space on your Mac. So, for your system's sake, you might want to clean up those files. Open each of the folders, and delete them.
Clean up Unused Language Files
Most apps on Mac come with a language database that gives you language choices from which you can choose any language you prefer. This would be perfect but this database eats up a lot of space on your Mac's storage. Since you have already chosen your preferred language, why not just remove the remaining language data and free up space on your Mac? Simply go to where the applications are and find the app with the language database you want to delete and delete them.
Uninstall Unwanted Apps
The more apps you install on Mac, the more its storage space reduces. And the storage gets bigger if you use those apps more. Now, I know some of those apps are nice and appealing but, for your Mac's health, you might want to only install the apps you need. This is because those apps take a large percentage of the space hence increasing the risk of your system getting low on storage which slows down its performance. To free up space on Mac, you would have to delete these apps on Mac completely. If you only drag them to the Trash bin, it won't help at all because dragging them to the trash bin won't remove all the files and caches they have generated.
Delete Mail Attachments
Mail attachments, when they are too many, make your system overloaded hence putting it at risk. Delete these attachments you don't need anymore and free up space on your Mac. Besides, these attachments are still in your mailbox so you can always download them again anytime you need them.
Remove iTunes Junk
iTunes junk includes the backups of iPhone, broken downloads, iOS update files, and caches that are useless to your Mac and they can be deleted to free up space. Deleting them won't cause any problems.
Remove Browser Cache and Extensions
You may not know this but when you browse, your browser stores a cache that takes up space. Your browsing history, download history, etc. swallow up the space your system needs for better things. The best thing is to clear out your browsing history, delete the caches and remove the extensions once you confirm you don't need them anymore.
Empty Trash Bins
All the files, apps, folders, and caches you delete end up in the Trash bin of your system where they still take up precious space. So, to really create more storage space, you need to empty your trash bins from Mac. Since they are useless, this shouldn't be a problem. If you keep them there, you still put your system at risk of crashing due to low storage. To do this, just click and hold on to the Trash bin icon; select "Empty Trash" from a popup that appears and you're good to go.
Conclusion
Low storage on Mac is injurious to its health so it needs to be cleaned. However, you should know that deleting junk files is not a one-time thing. You should do the cleaning and keep your Mac smoothly all the time. In this case, MacDeed Mac Cleaner is the best tool that you can clean up useless files in an easy way every day. Keeping your Mac good and new is a simple task for Mac Cleaner.