Deleting your browser history is one of the simplest things that you can do to protect your digital privacy. It is an extremely simple process to delete your browser history on Mac manually. Regularly deleting your browser history will help you protect yourself from snoops who intend to barge into your privacy. Clearing your browser history makes sure that there is no record of the websites you have recently visited and the things you have searched for. If you do not want to periodically delete your history but still want your privacy protected, you can use the private browsing feature that is available in all major browsers.
What Is Browser History?
Browser history is a record of all the web pages that a user has visited within a period of time. Other than the site URLs, it also stores associated data like the time of the visit and the title of the page. This is done to make it easier for users to access the sites they have previously visited, without having to write down or mentally remember the URLs. Your browsing history is not published anywhere, even if you use third-party services.
Need to Delete Browser History or Not?
There are many scenarios in which you might need to delete your browsing history. It is mostly used to prevent people from gaining your confidential information when people other than you have full access to your computer or Mac. You might even delete your browser history for business confidentiality and professional etiquette. While clearing browser history will delete the locally available data, it is still just a small step in protecting your privacy. You can still be traced to your browser's cache and your network connection. If only you have access to your computer, then you won't need to delete your browser history as no one has access to it but you.
How to Clear Browser History on Mac Manually
Delete Safari History Manually on Mac?
When you delete the browser history in Safari, you will also delete all the browser data that has been backed up in your iCloud if you have turned on the "Safari" option in iCloud preferences. You can delete your browser history using the following steps.
Launch Safari.
Open the History tab, it will be found in the top menu.
Now click on "Clear History and Website Data…".
Now you will be prompted to choose the time range that you want to delete. You can even choose to delete "All history".
Now click on "Clear History", then all your history would get deleted.
When you clear your browser history in Safari, it will remove all the data it has gathered through your browsing, these include Recent searches, Icons for web pages, Frequently visited site lists, and the list of items that you have downloaded. It will also remove the list of websites that have asked to use your location, asked to send you notifications, or have been added for quick website searches.
Delete Chrome History Manually on Mac?
Chrome has an extremely customizable clearing mechanism that is very easy to use. The process is pretty much the same across all platforms, including iOS. You can remove browser history from Chrome as follow.
Open the Chrome browser on your Mac.
Now open the menu list and click on "Clear Browsing Data".
Once you do this, a new window will open. This window will let you choose what types of web data and cache you want to be cleared and also choose the time period from which you want your history deleted. You can select "the beginning of time" if you want all the data that has ever been saved in your browser to be deleted. The various types of web data that can be deleted are browsed history, download history, passwords, autofill form data, hosted app data, content licenses, cached images and files, Cookies, and similar plugin data.
Now click on the "Clear Browsing Data" option and then all the browser history will be deleted from your Chrome browser.
Delete Firefox History Manually on Mac?
Firefox is one of the least resource-hungry browsers. The process of deleting the browser history is very easy and it is also very easy to prevent it from ever storing any history data. You can do that by opening the history heading, then clicking on "Never remember History." under the "Firefox will:" section. The process to erase browser data from Firefox is as follows.
Open the Firefox Browser.
Now open the history tab, it will be found under its menu.
Now click on "Clear Recent History".
You will now be able to choose the time range that you want to delete. You can choose "Everything" if you want all your browser history to be deleted.
Now click on the Details arrow.
You will now be given the entire list of data that has been stored and that can be deleted. Choose the ones that you want to erase and uncheck the rest.
Click on "Clear Now" and all your data will be erased.
How to Delete Browser History on Mac in One-click
If you have installed several browsers on your Mac, you may find that it will take time to clear all the browsers' history one by one. In this case, if you want to completely clean up all the browsers' history on Mac and save your time, you can try MacDeed Mac Cleaner to help you to delete them just in seconds. Mac Cleaner is a powerful cleaning app for Mac to remove browser history on Mac, clean up junk files on Mac, free up more space on your Mac, speed your Mac up, and so on. It is well compatible with all Mac models, such as MacBook Air, MacBook Pro, iMac, Mac mini, and Mac Pro.
Step 1. Download and install Mac Cleaner on your Mac.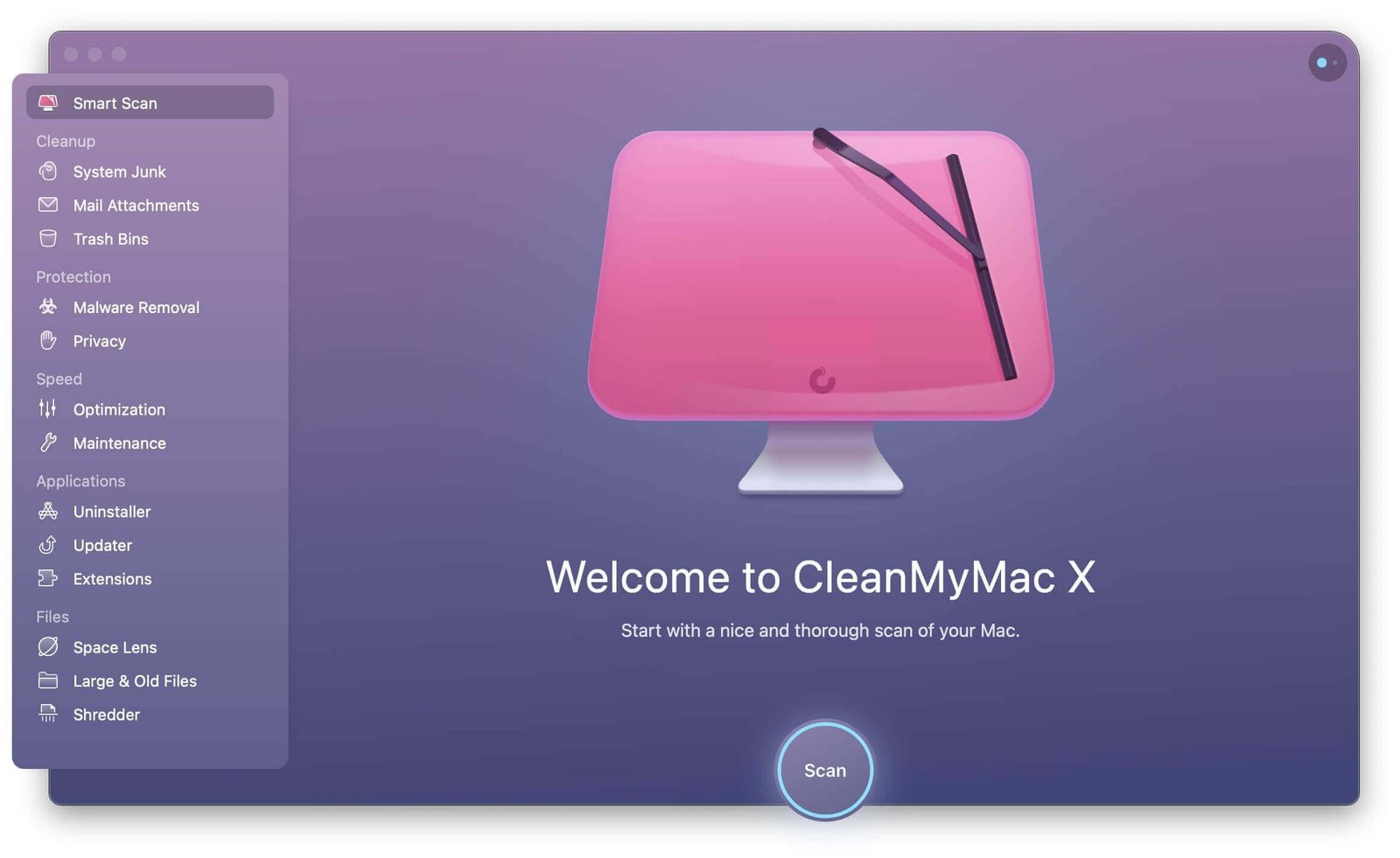 Step 2. After installing, launch Mac Cleaner. And then click the "Privacy" tab on the left.
Step 3. Now you can select the browsers (like Safari, Chrome, and Firefox), and click "Remove" to clear all the history.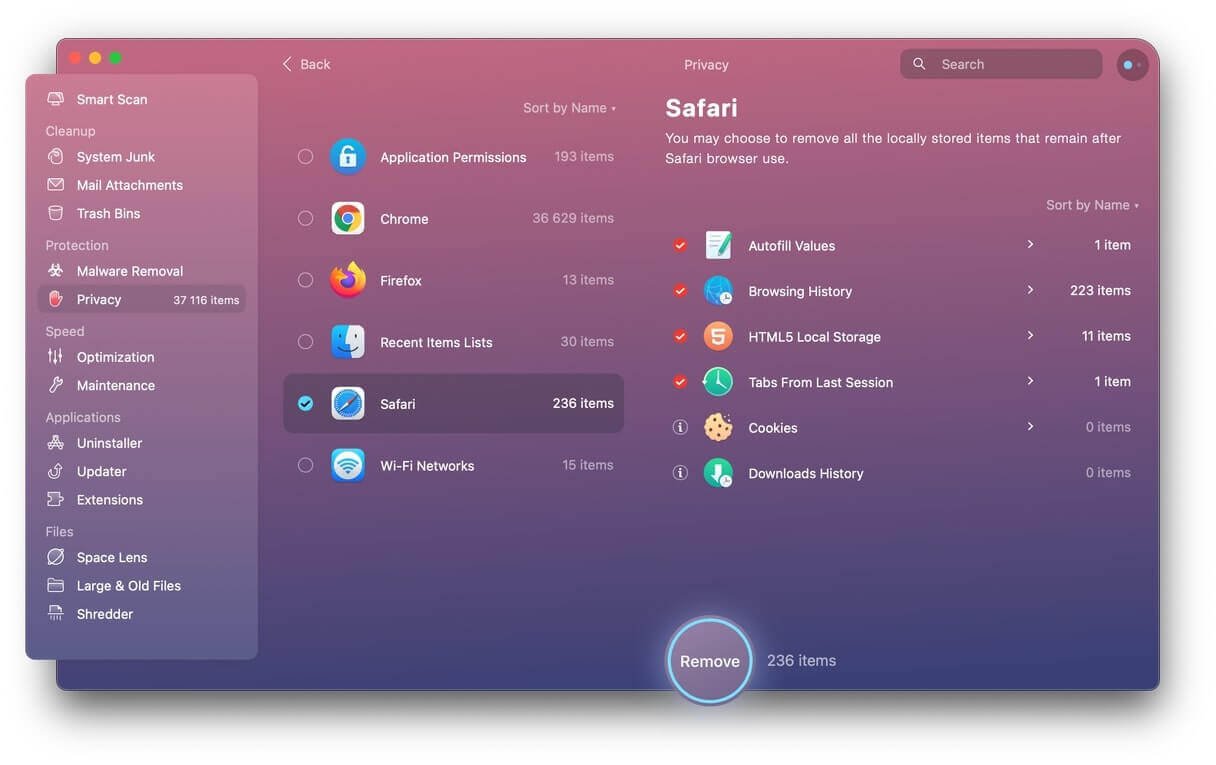 Conclusion
Your privacy is your right. While you are entitled to it, you must be ready to take some measures to protect it. The first step will be ensuring that your browser data is removed. Every major browser has an inbuilt cleaning mechanism that will let you erase your browser history easily. You will thus be able to protect your confidential web pages from your spies, manager, or even law enforcement. While clearing your browser history is good, you must not think too highly of its capabilities. Clearing your browser history won't erase any data that the sites you visited have stored about you. It will also not delete the data that has been collected by your internet service provider. So thus, you must make sure you truly understand its capabilities before you get a false sense of security.