Computers, laptops, and mobile phones are an integral part of human life these days. We keep on storing loads of data on these systems and love the transfer to other systems whenever needed. USB flash drives are the best solution to pick files from one system and get them stored on others. But sometimes, we remove USB flash drives instantly from Mac without even unmounting them, and this hurry corrupts the files on these tiny storage units. With this action, the USB flash drive usually becomes unreadable, and then in order to make it work again, you may need to repair the corrupted files or recover the deleted files from the USB. If this happened to you, below we have highlighted some details about how to recover files from USB and how to fix corrupted USB flash drive on Mac.
How to Recover Files from USB Flash Drive on Mac
There are many reasons causing data loss from USB flash drives, such as accident deletion, virus attacks, or formatting. If these happen, you would want to get the data back. If you have backed up your files, you can download them from your backups. But if not, it is not easy to recover them. In this case, you should try MacDeed Data Recovery, which is professional and powerful to recover deleted files and lost data on Mac. You can try to find your lost data from USB by the step-by-step guide below.
Step 1. Connect USB to Mac
First, connect your USB flash drive to Mac. Then launch MacDeed Data Recovery, and select the USB flash drive to scan.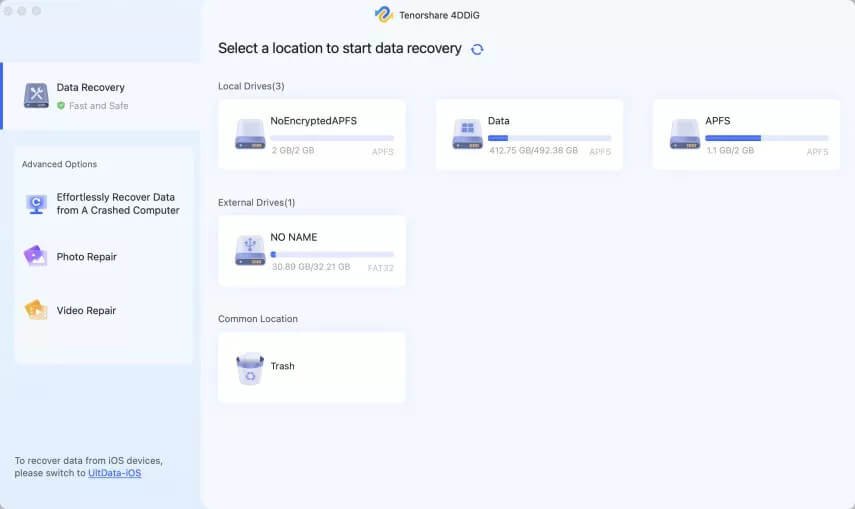 Step 2. Preview and Recover Files from USB on Mac
After scanning, you can preview all the files it found, and select the deleted files you need to recover to your Mac.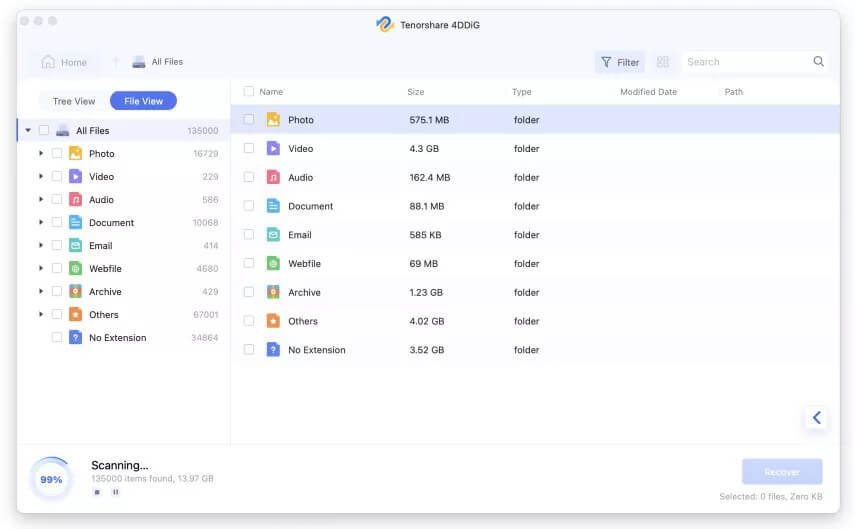 After these two simple steps, you can easily recover lost data from a USB flash drive on Mac. And MacDeed Data Recovery can be used on all Mac models, like MacBook Pro/Air, Mac mini, and iMac. It is well compatible with Mac OS X 10.8 – macOS 13.
How to Fix Corrupted USB Flash Drive on Mac with Disk Utility
Disk Utility can help to fix a few specific types of disk problems. For instance, it can be used to handle the trouble when multiple apps quit suddenly, when your Mac does not start normally, or when some files are corrupted on the system as well as when an external device is not working well. Here we are going to talk about how to fix a corrupted USB flash drive with Disk utility. You may need to follow the steps listed below to complete this.
Step 1. First of all, go to the Apple menu and then hit the Restart button on the screen. Once the system restarts, simply press and hold the "R" and "Command" keys until the logo of the brand appears on the screen. Once you see the Apple logo, release both these keys.
Step 2. Now choose the Disk Utility option and hit the "Continue" option on the screen. Keep your USB flash drive connected to the Mac.
Step 3. It is time to choose the view option and then in the next menu, select Show All Devices.
Step 4. All the disks will appear on the screen, and now you need to choose the respective corrupted USB flash drive.
Step 5. Now hit the First Aid Button available on the screen. At this step, if the Disk Utility says that the disk is going to fail, simply back up your data and then replace the disk. In this condition, you cannot repair it. However, if things are working fine, you can move to the next step.
Step 6. Hit Run and within very less time you will find that the disk appears to be ok. It is possible to check detailed information about repair on the system screen. You can check it on other systems as well.
Conclusion
When you lost data on your USB flash drive, MacDeed Data Recovery is the best and easiest way to recover the deleted files. And it also can recover files from an external hard disk, SD card, or other memory cards. If your USB flash drive is corrupted, you can repair it first. If the corrupted USB fails to fix, you are supposed to try MacDeed Data Recovery as well.