People who use iPhones are used to recording daily, work, and important information on notes. We are so familiar and accustomed to its existence that we would be dumbfounded if one day we suddenly delete notes by accident. Here I've compiled some ways to recover deleted notes on iPhone.
Check "Recently Deleted" Folder to Recover Deleted Notes on iPhone
If you inadvertently delete your notes, the first thing you should think about is to check the "Recently Deleted" folder on the Notes app. You can retrieve the deleted ones within 30 days.
Here is the steps:
Go to Notes app > Recently Deleted > Edit > Select the notes or Move all > Move to another folder.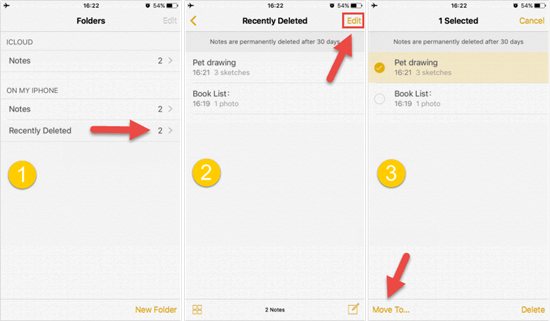 Please note that this method only works if you delete notes directly from the iPhone, if you delete them from the Recently Deleted folder, it won't work!
How to Recover Notes on iPhone by Restoring iTunes Backup
If you do iTunes backup regularly, then congratulations, you can restore your notes through iTunes backup. This is a relatively convenient method on retrieving deleted notes on iPhone.
First, Run iTunes on your computer.
Then, connect your iPhone to the computer, find "Restore Backup" in the "Summary".
Beware of restoring the full iTunes backup:
Please note that this method will overwrite your iPhone's original data, so if you don't mind losing your phone's original photos, videos, etc., then this method is relatively simple.
How to Recover iPhone Notes via iCloud Backup
If you have synced data to iCloud, you can also try to recover deleted notes on iPhone via iCloud backup. All you need to do is to follow the instructions:
Step 1. Go to Settings > General > Reset, then find and click 'Erase All Content and Settings'.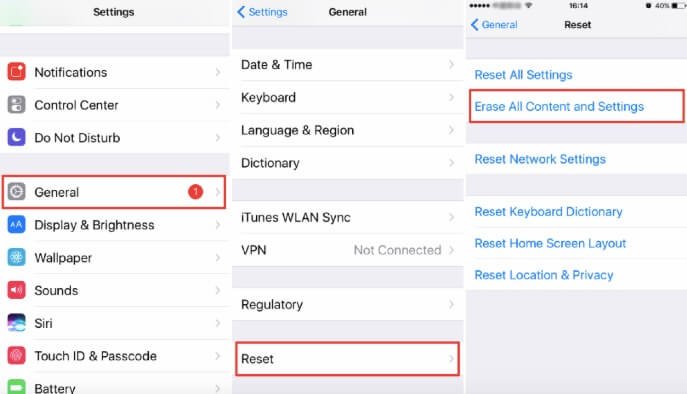 Step 2. Choose 'Restore from iCloud Backup' and then log in to your iCloud account.
Step 3. Select a backup that contains your deleted notes to restore.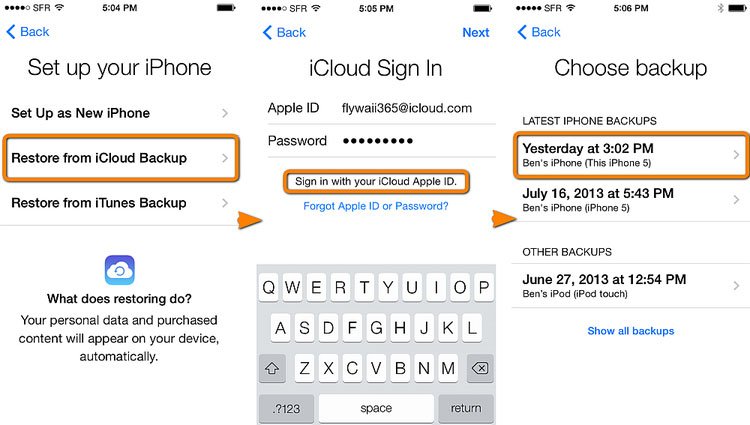 After resetting your device, all your data and settings will be deleted. Therefore, your existing data will be lost.
How to Retrieve Deleted Notes on iPhone from Other Accounts
If you have created notes using a Gmail account or another account instead of iCloud, this means that your notes may be synced with that account. This is another way to retrieve deleted notes on iPhone.
Step 1. Go to Settings > Mail > Accounts.
Step 2. Choose the account and make sure the Note app is turned on.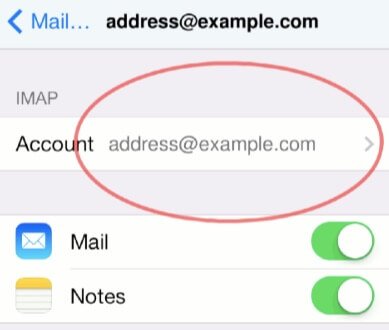 How to Retrieve Deleted Notes via iCloud.com
If you have turned on Notes using iCloud, chances are you can recover unintentionally deleted notes through iCloud.com. That is, when your iPhone is not connected to any Internet, iCloud cannot update the notes with the latest situation because there is no Internet access, so the notes remain in iCloud's Recently Deleted folder. The relevant steps are listed below.
Log in to your account on iCloud.com.
Find Note and check the Recently Deleted folder.
Select the notes you want to recover.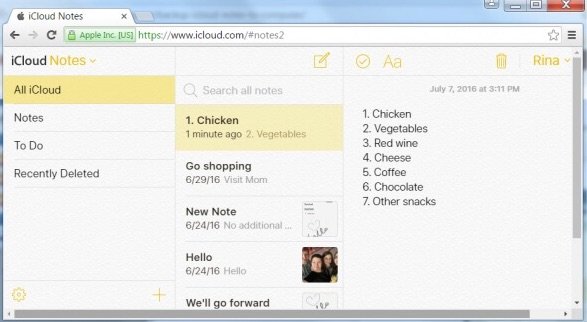 How to Recover Permanently Deleted Notes on iPhone without Backup
If you accidentally deleted your notes and you don't have a backup, or you don't want to recover them from iTunes/iCloud (which would overwrite the data on your device), then you can consider third-party tools. MacDeed iPhone Data Recovery can give you very practical help.
With 4 different recovery modes, MacDeed iPhone Data Recovery is able to recover permanently deleted notes on iPhone without backup. It also offers a trial version to preview the data for FREE to make sure that there are no problems. Besides notes, this program can also recover more than 18 kinds of data, including photos, contacts, messages, voice memos, WhatsApp, etc. In addition, MacDeed iPhone Data Recovery has wide compatibility and supports all iOS devices such as iPhone 13/12/11 and iOS versions such as iOS 15/14.
Step 1. Run MacDeed iPhone Data Recovery and choose "Recover from iOS Device". Connect your device to the computer.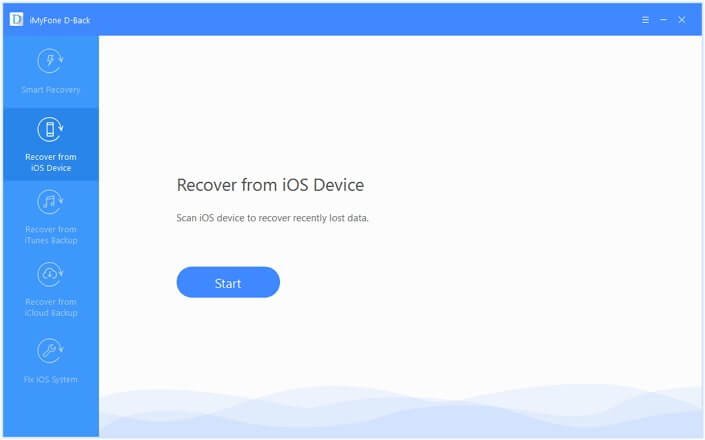 Step 2. Find the Note option from all the data types listed in this interface and click on 'Scan'.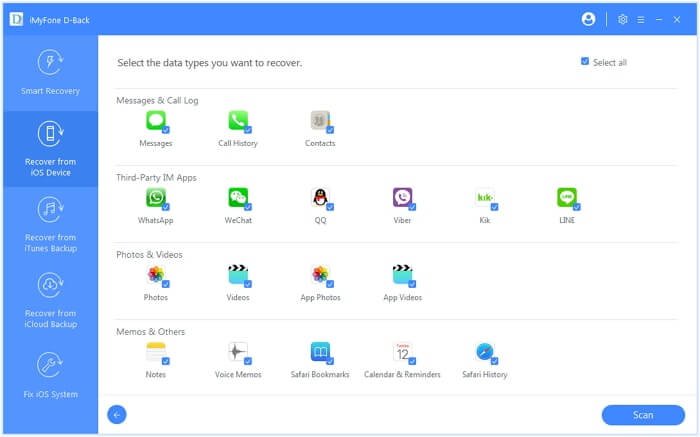 Step 3. The deleted notes will be scanned by the program and listed in the category. Select the notes you need and click on 'Recover' to export the deleted notes to the computer.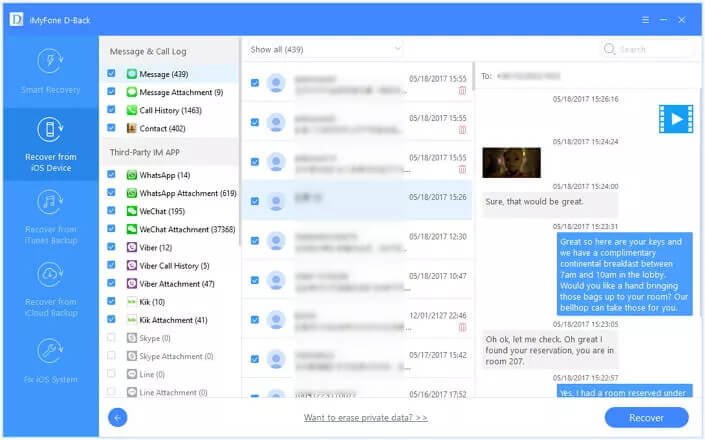 Tip: Frequently Asked Questions about Recovering Deleted Notes on iPhone
a. I did NOT delete any notes. Why do some notes disappear from iPhone?
Generally, the email account on your iPhone can also store notes. Sometimes the reason you don't see them in the Notes app is that something went wrong with your email address – you recently deleted an email address from your iPhone and you had to reset your email account to get your notes back
b. How come there is no Recently Deleted folder on my iPhone?
There are several possibilities. Firstly, it could be because you are not using the latest version of notes. Also, it could be that you set up other email accounts like Google or Yahoo to sync your notes, or that recently deleted notes were purged, or simply because you didn't delete any notes.
Conclusion
In short, please do not panic when your notes are lost, there are many ways to help you to recover permanently deleted notes on your iPhone. Just choose the right method for yourself on the line. I personally prefer third-party software, because the operation is simple, very safe, will not lead to data loss.