Nowadays, cell phones are as indispensable as our organs, we need them in every aspect of our lives. But once the contacts in the phone are gone, we may be cut off from the world and not be able to do anything. I have compiled a complete list of solutions to iPhone contacts missing, which I hope will help you.
Part 1. Possible Reasons for iPhone Contacts Missing
We need to understand why iPhone contacts may disappear first so that we can take appropriate action.
Software-update: If you have not previously synced your iPhone contacts to iCloud, or do not agree to use iCloud and sync your iPhone data when the IOS system is updated, you may find iPhone contacts missing after the update.
iPhone jailbreak: Jailbreak is dangerous, while it can help users make some interesting changes to the device, it can also lead to the loss of some data. If you want to jailbreak your iPhone, be sure to back up the data in your iPhone.
Spontaneous iPhone restart: This is a random event, but may result in the loss of iPhone data including contacts.
Cold start: The iPhone may freeze or become unresponsive when we play games for a long time or use certain programs. The forced reboot may reveal some data loss on the iPhone.
Wrong operation: Some users may make a wrong operation while using the iCloud sync feature, or delete some data by mistake, which may cause iPhone contacts loss.
Unknown reason: It sounds incredible, but it does happen.
Part 2. The Fastest Way to Recover Lost Contacts on iPhone without Backup
MacDeed iPhone Data Recovery is a very useful program that can perfectly solve the iPhone data loss problem you are facing and has obvious advantages over the other methods. As one of the most professional tools on the market, it has been downloaded 1 million times by our users. Now, you can look at the key features to know why MacDeed iPhone Data Recovery is better than other peers.
A Comprehensive Data Savior for Any File Types. Including contacts, photos, videos, text messages, notes, safari history, WhatsApp messages, etc.
Recover data from iCloud / iTunes backup to your PC. Selectively recover any data you like from iTunes/iCloud backup.
Preview for FREE. Before the recovery process, you can preview all deleted files for free by downloading the trial version.
Fully compatible with the newly released iOS 15, iPhone 13, etc.
Here are the steps for recovering iPhone contacts by using MacDeed iPhone Data Recovery:
Step 1. Install the program and open it on your PC. Start at the "Recover Data from iOS Devices" tab.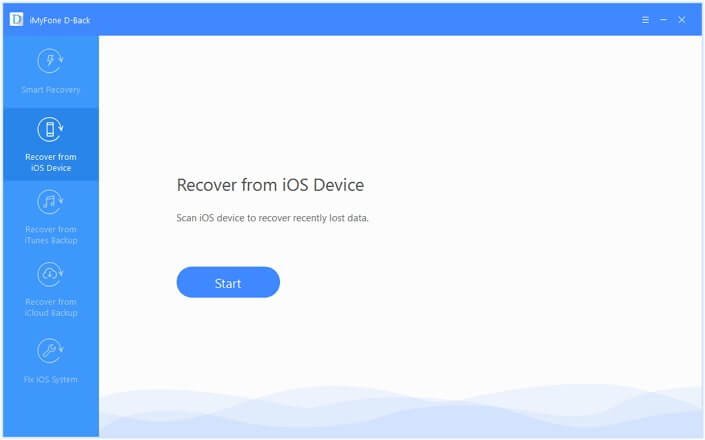 Step 2. Connect your iPhone to a PC with a cord and choose a data type and start scanning.
Step 3. Preview the deleted items by choosing "Show only the deleted files". Select the contacts and then click "Recover".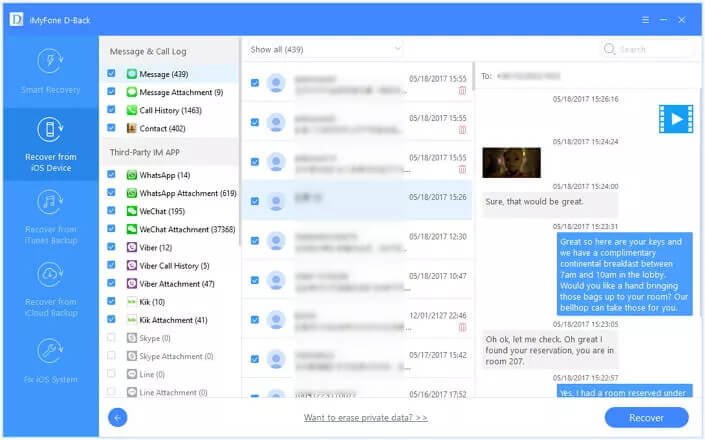 Part 3. Recover Missing Contacts from iPhone via iCloud Backup
If we regularly backup data using iCloud in our daily use, we can recover the contacts easily from iCloud backup.
Step 1. Go to "Settings", click on the name of your Apple ID, click on "iCloud", and locate "Contacts".
Step 2. Close "Contacts" with a pop-up prompt, select "Delete From My iPhone", wait a few minutes and reopen it. If " Contacts" is closed, you just need to open it and select "Replace your Contacts".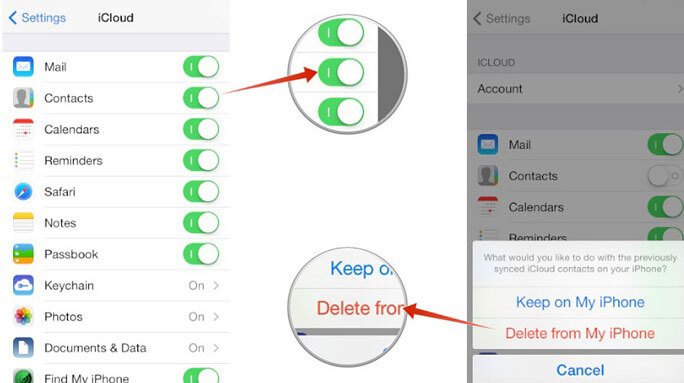 The disadvantage of this method is that if you can't guarantee that your iPhone contacts were stored intact in iCloud before they were disappeared, some iPhone contacts will still be lost.
Part 4. Restore iPhone Contacts from iTunes Backup
This way is very simple. Only if you backed up data with iTunes before, you can recover the contacts easily from iTunes backup.
Step 1. Download and install iTunes on your PC and connect iPhone to PC with a lightning cable.
Step 2. After iTunes recognizes it, right-click the device you want to restore iPhone contacts to in the device list.
Step 3. All iTunes backup data will be displayed, find Contacts, in the pop-up window, click "Restore" and wait for the process to finish.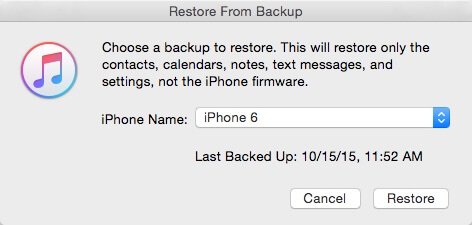 However, there is a fatal flaw in this way. When you restore iPhone via iTunes, all the original data on iPhone will be overwritten.
Part 5. Other Common Ways to Recover Lost Contacts on iPhone
5.1 Restart Your iPhone
It may sound unreasonable, but restarting your iPhone / iPad does fix a lot of iOS problems. Give it a try, just in case it works.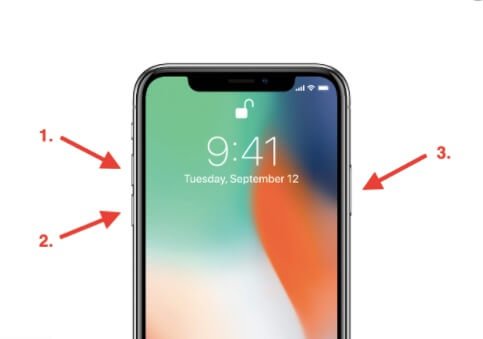 5.2 Check Contact Group Settings
You may not know that there is a setting called "Group" in the Contacts app. If your iPhone Contacts Group is not set properly, some contacts will not be displayed. In this case, the iPhone contacts are just hidden. Here is the way to show the hidden contacts:
Step 1. Open the "Contacts" app on your iPhone and select "Groups" in the upper-left corner of the screen.
Step 2. On the page that opens, make sure that all contact groups are checked. In particular, select "All on My iPhone" and not "All iCloud".
Step 3. Finally, click on "Done".
5.3 Reset Network Settings
Sometimes iPhone contacts disappear or are displayed incomplete, it may just be the network error, which results in the connection failure of your iCloud and iPhone. you just need to find a place with a strong signal, turn on the network again. When iCloud and iPhone have established a connection, you can get your iPhone contacts.