You might have seen that MacBooks and even other computers as well become warm when they are used for several hours continuously. It is a common scenario, but when the system starts overheating, it is important to take some steps for diagnosis.
When your MacBook is getting too hot that it is even difficult to put the finger on the system, the issue must be solved as soon as possible. This condition is risky for the overall well-being of the machine. In case the fan is also making too much noise, it can crush the entire mechanism inside. In some cases, it can cause the loss of all the unsaved data on which you are working, or the worst case is the loss of entire stored data on the system. In order to solve this problem, first, it is important to find the causes behind overheating so that they can be fixed in time. This article can help you to understand lots of important things about overheating issues on MacBook and the best methods to fix them.
Why Is My MacBook Pro Overheating?
As Mac is popular by MacBook Air, MacBook Pro, and iMac, there are so many reasons behind MacBook overheating, which are listed below:
Mac Is Attacked by Malware & Spyware
The chances are that your macOS is affected by malware and spyware. Although Apple macOS and iOS are known for advanced layers of security and protection, you cannot consider them perfect. There are a variety of apps and scam software that can cause major harm to the MacBook. Although they are few in number, if attacked, they can lead to overheating issues for your MacBook.
Runaway Apps
Runaway apps are also named as third-party apps, and they often take up more resources on MacBook like storage, RAM, and CPU. It simply leads to extreme usage of CPU power and ultimately starts overheating the entire system.
Softer Surfaces
One of the most common reasons causes behind the overheating problem is using Mac systems on softer surfaces. If you are the one who uses the MacBook on the bed or pillow, the fact is that softer surfaces block the air circulation and at the same time fabrics can absorb more heat around while making your MacBook hotter and hotter.
Dirt and Dust
When dirt and dust find their way to the fan of the MacBook, it starts to interrupt normal operation. As a result, the system gets hotter. It is important to understand that the MacBook needs all the vents to be perfectly clean so that air can be circulated without any restriction. In MacBook, these vents are located above the keyboard, right below the display. Make sure to use your Mac in clean areas with added protection so that vents do not affect by dirt and dust.
Flash Ads on Websites
As you visit some popular websites with multi-media or flash ads, you may find that the MacBook fan works harder instantly. Although these websites have great content, they contain many flash ads and videos that follow auto-play settings. They are one of the prime causes behind system overloading and ultimately lead to overheating.
SMC Related Issues
SMC in MacBook stands for System Management Controller, and this chip on the Mac is responsible for managing several hardware units including cooling fans as well. Experts reveal that SMC reset can help to solve many hardware-related issues and this method is simple to execute as well.
Fan Control Apps
Some people make the mistake of using additional fan control software on their MacBook, and it ultimately causes an overheating problem. Note that App systems are designed using advanced technologies and they know how to adjust fan speed as per the performance requirement. But, if you try using manual monitoring, it can cause huge damage to the entire system.
Fake MacBook Charger
The original MacBook charger has three main parts: MagSafe Connector, MagSafe Power Adapter, and AC Power Cord. Experts advise users to use the original charger to ensure proper system performance. In case you have purchased the charger separately from the internet, it can be a common cause behind the overheating problem.
How to Stop MacBook from Overheating?
Overheating issues cannot be ignored for so long; they must be addressed as soon as possible by following some trusted methods. Beginners often find it difficult to solve the trouble on time; don't worry! The methods explained below can help you better ease the overheating problem on time:
Method 1: Check The Fan of Your MacBook
One of the most common signs of overheating in the MacBook is the noise produced by its fan. When your system is suffering from some trouble, the fan starts rotating at its peak speed. Note that when you are using your Mac, the fan is always on, but you may not observe any sound. When the system starts overheating, the fan will try to work harder, and it makes more noise. In some cases, it may happen due to dust and dirt in the machine vents. One of the best recommendations for such situations is to clean the vents or call professionals to replace the fan.
Method 2: Get Help from Activity Monitor
When your Mac system is in trouble due to Runaway apps, that may drain much of the memory, CPU power, RAM, and other resources as well. In such cases, the overall speed of the Mac system reduces, and the machine starts overheating. In order to stop it, open the Activity Monitor and check CPU performance. You can open it by going to the Applications, moving to Utility, and then choosing Activity Monitor. Further, click on the CPU column and look for apps that are consuming more than 80% of the power. They are the main cause of overheating. Simply double-click them and quit. It will reflect an instant improvement in the system performance and your system will immediately start cooling down.
Method 3: Use Mac Cleaner to Optimize
If your Mac is still overheating, another method, which is the easiest and simplest method, to deal with the overheating issues is getting help from the best Mac utility – MacDeed Mac Cleaner. With Mac Cleaner, You can free up disk space on your Mac by clearing junk files/cookies/caches, reindexing Spotlight, removing malware & spyware on Mac, and flushing the DNS cache to bring your Mac system to optimum performance. And Mac Cleaner even generates smart health alerts for the Mac system so that you can stay notified about MacBook performance.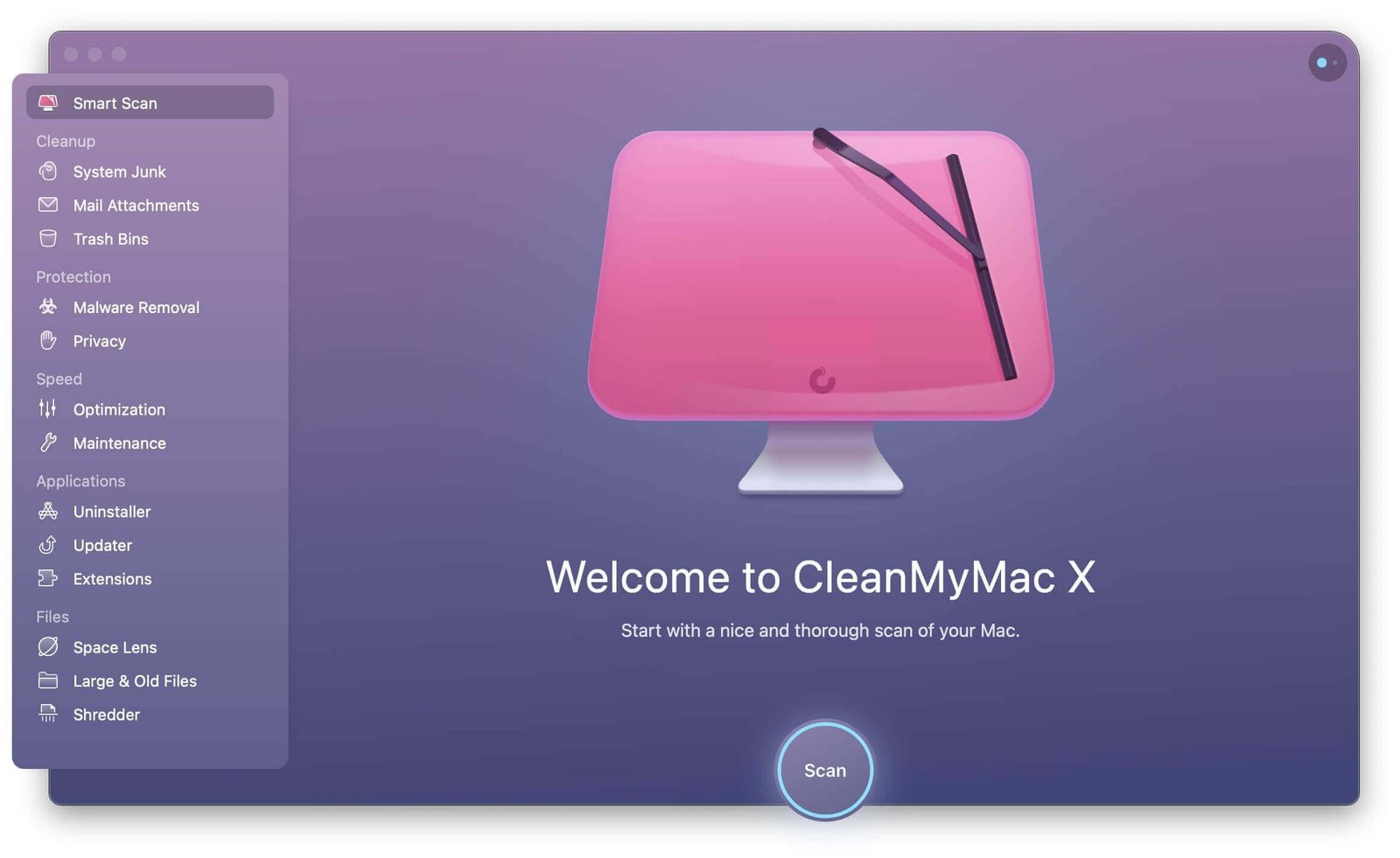 Other Tips to Prevent Mac from Running Hot
Below we have highlighted useful tips to prevent Mac from running hot:
Never ever use MacBook on soft surfaces like fabric, bed, pillow, or on your lap. Instead, it is always good to place MacBook on hard surfaces like desks made up of glass or wooden material. It can help to improve the overall health of the Mac.
Spare some time to check the vents of your MacBook; they must be cleaned from time to time. Keep your Mac on clean surfaces so that dirt and dust do not find their way inside. Whenever possible, open the hard case and carefully clean the heatsinks and fans.
It is better to use a cooling pad for your MacBook that can help to eliminate unwanted heat. These pads are designed with built-in fans, simply place them below the MacBook, and they will ensure proper heat circulation around to keep the machine cool.
You can elevate the MacBook using a laptop stand for better usage. Note that, the rubber feet below the system are very thin, and they cannot manage enough space to eliminate generated heat. The elevated placement can ensure proper escape from the heat so that the system can work with higher efficiency.
Prefer to open limited apps at a time, especially those which consume additional CPU resources. Meanwhile, it is necessary to close apps and websites you don't need.
Experts recommend downloading software and apps only from trusted sources or the Mac App Store only. It is important because most of third-party apps come with malware and can cause huge harm to the system instantly. If some malware attacked your Mac system, take immediate steps to remove malware on your Mac to protect your MacBook.
Conclusion
MacBook overheating is a common problem, but it should not be ignored for so long. All users are advised to keep track of CPU performance and resource allocation for different apps and be careful about the heating issue. Prefer to place your system on hard surfaces so that proper air can circulate through vents all the time.
If the overheating problem is ignored for so long, it can cause huge damage to the entire machine, and you may end up losing your important data as well. In case you are a beginner, it is better to get help from experienced professionals to deal with the overheating issue.