With the advancements in technologies and the invention of digital media, human beings are not highly dependent on data. Our life is almost empty without a few gadgets like mobile phones, tablets, computers, and laptops as well. If we look at the scenario, most of people even prefer to invest in Mac computers due to their higher range of security options and feature-rich design.
We prefer to store loads of personal data on Mac so that they can be accessed easily whenever needed. But sometimes, Mac users also suffer accidental data losses, and it creates more critical situations. Unfortunately, such circumstances and a few human errors are out of control, and they put us in tough positions.
If the same thing happened to you too; you might be interested to know the tips and tricks to recover data from your Mac. Prefer to go through the article below to find the most satisfactory solution for your needs.
Is It Possible to Recover Files on Mac?
The very first question in your mind must be whether it is possible to recover deleted files on macOS or not. Well, the great news is that this task can be done with ease. Some experienced software developers around the world have designed dedicated tools to handle such issues. You can use one of the most flexible platforms to get back your lost files fast. However, beginners may find it quite difficult to choose the best Mac data recovery tool for their MacBooks. Don't worry! Here we are going to talk about Mac Data Recovery Guru – one of the most trusted solutions for recovering files on Mac. Go through the details below to make a favorable decision to recover your accidental losses.
Mac Data Recovery Guru Features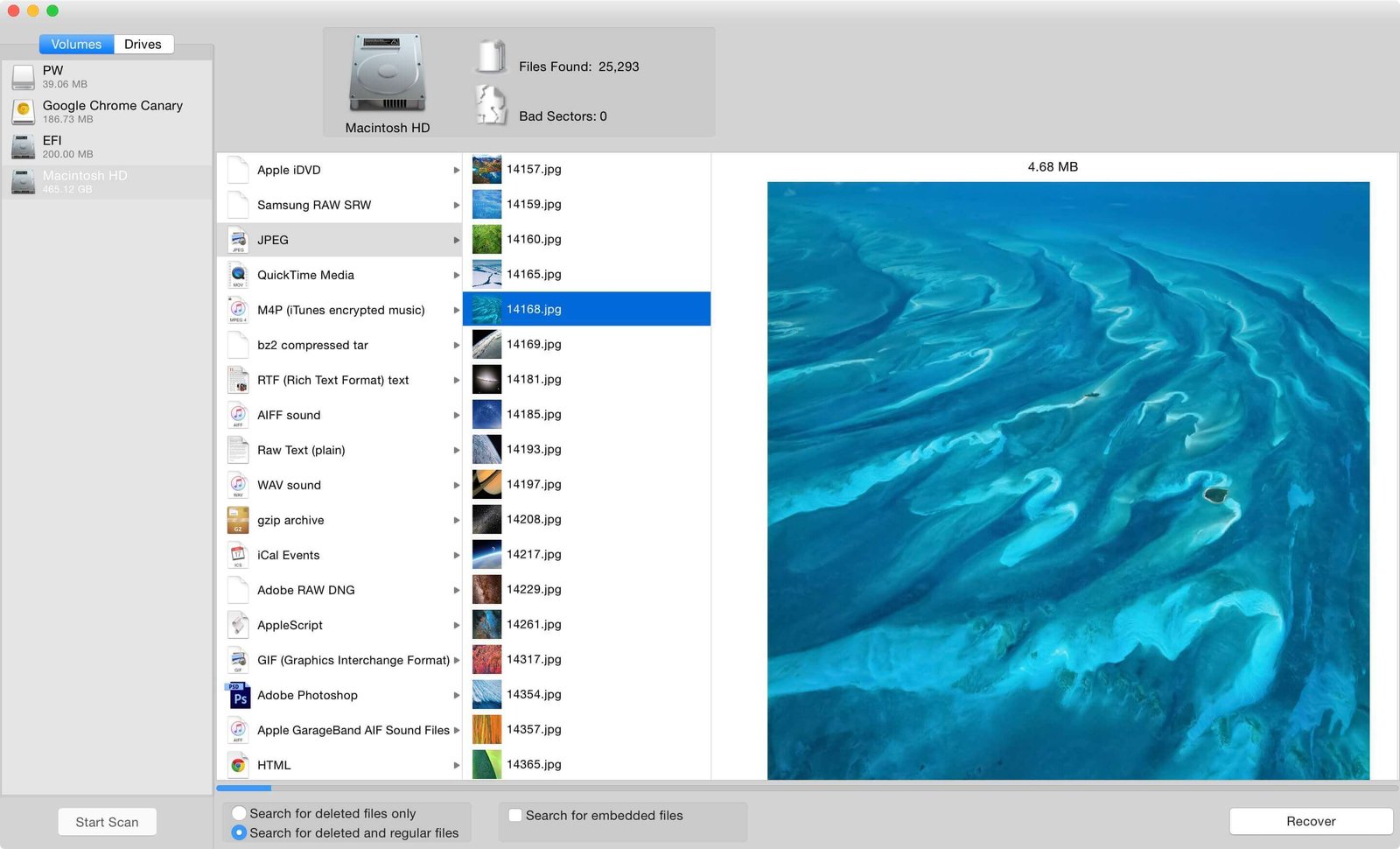 Mac Data Recovery Guru is one of the most feature-rich yet easy-to-use recovery software for Mac users. Whether you have lost system files due to SSD failure, some kind of virus attack, or things that have been deleted accidentally, Mac Data Recovery Guru can help you get back all your collections fast. People find it a budget-friendly solution to getting back their lost files. In order to know more about this data recovery tool; prefer go through the list of features below.
1. Custom recovery
Mac Data Recovery Guru provides previews of previously deleted files so that you can make an easy selection for what to recover and what to not. In this way, you can ensure a customized recovery solution to meet your needs.
2. Content-based recovery
Mac Data Recovery Guru ensures a content-based file scanning option so that you can retrieve selected data instead of overwriting the existing one. It runs a scan over the entire system and brings out the related files to the display screen where you can make an easy selection for recovery.
3. One-click scan
The handy and sophisticated user interface provides a one-click scan option for all your disks and provides a preview of all the thumbnails indicating files that you can recover. Also, the program can be instantly uninstalled from the system with you are done with your recovery needs.
4. Easy to use
Mac Data Recovery Guru can help you get back your data in a risk-free manner and instantly as well. Those who are new to this platform can simply download the free demo online and check what steps they need to follow for recovery. Many Mac lovers have already used this recovery software, and they are happy with the results.
5. Guaranteed solution
This advanced Mac data recovery software provides a 100% money-back guarantee. You can ensure a trouble-free experience with the best performance all the time.
Pros:
Content-based file scanning option that works with read-only mode so that no existing files are overwritten.
Capable enough to recover data from third-party devices, including USB memory keys, USB sticks, and USB flash drives as well.
Provides a preview of files that are available for recovery.
Supports multiple file formats.
Comes with a free trial version.
Budget-friendly solution for Mac data recovery.
Cons:
The interface needs some improvement to make it more user-friendly.
Little expensive as compared to the available competitors in the market.
Mac Data Recovery Guru Alternative
Although you can find plenty of competitors in the market, here we have picked the most efficient and reliable tool for your Mac recovery needs. Below we have highlighted a few essential details about this software tool to ease your decision-making process.
MacDeed Data Recovery allows users to get back easy access to their lost data files. This powerful application can work efficiently to recover data that is lost due to malware attacks, system crashes, inadvertently emptied trash bins, lost drive partitions, and accidental deletion as well.
With this software tool, you can create a bootable USB drive to recover all the essential data from the system disk. People find it the best alternative to Mac Data Recovery Guru because it allows easy recovery of data having different file formats; the list includes videos, documents, photos, and many more. Moreover, it can also recover data from any peripheral storage device that is connected to the Mac system.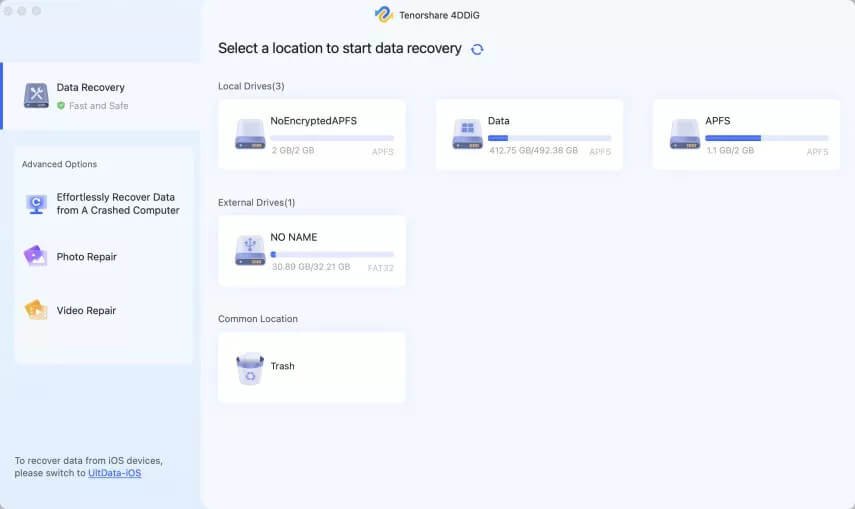 The full version of MacDeed Data Recovery is available with a payment of $45.95, whereas you need to pay $89.73 for Mac Data Recovery Guru.
Conclusion
If you are in trouble due to lost data files and want to recover them fast, it is the right time to buy the most useful Mac data recovery software. Usually, MacDeed Data Recovery and Mac Data Recovery Guru come with almost similar price tags; you can easily make a selection to buy any of these. However, it is possible to check the performance of the former one by using its free version for a few days. Experts recommend Mac Data Recovery because of its simple and handy features that can ensure more satisfactory results for beginners.