iTunes is required for iOS devices, such as iPhone, iPad, and iPod, to transfer music, files, photos, videos, and backup data to the computer. But after all, iTunes is music software originally, so it really doesn't work well after Apple updates it to an iOS device manager forcibly. And iTunes is often frustrating! Even though many people try to use it for a long time, they still do not understand how it works. And finally, they give up entirely.
iMazing is a perfect alternative to iTunes as a powerful iPhone manager. Its operation is more efficient and simpler according to the users' habits (such as dragging and dropping files directly), and it has more comprehensive and powerful functions.
iMazing – More Powerful than iTunes
Generally speaking, iMazing is the best iOS manager software. It supports Windows and macOS. It can be used as an iPhone/iPad/iPod touch assistant tool. You can connect iOS devices via USB cable, as well as manage and transfer data wirelessly via Wi-Fi. It can be said that iMazing's features and comprehensiveness are far superior to iTunes.
iMazing supports file transfer by dragging and dropping directly. It can directly copy and transfer music from iOS devices to computers. It supports to export and import of photos, videos, and e-books. It can install and manage apps on iOS, and export IPA format application installation packages. It can back up and restore game data or app settings. It has a fast and secure backup of the iPhone. It can transfer and manage SMS, iMessage, and contacts. It can export, save and transfer notes, voice memos, call history, and calendar events from your iOS device. It can transfer all data from old iPhone to new ones, etc.
Transfer Files Directly

It is supposed to be simple to transfer MP3 music from computers to iPhone and iPod touch, but iTunes's "synchronization" logic is so complex and difficult to understand, many iPhone users do not know how to start.
iMazing is completely in line with our usage habits, you can easily select a folder to import files. Or like the file manager, you can complete the music transfer by dragging and dropping with the mouse. You can copy music from someone else's iPhone to your computer in turn easily. But iTunes cannot do that.
Similarly, you can import and export photos, videos, calendars, and contacts through iMazing. Most importantly, iMazing also allows you to transfer any document files to iOS devices without jailbreaking, and make iPhone/iPad use as a USB drive.
Backup iPhone Data Fast & Efficiently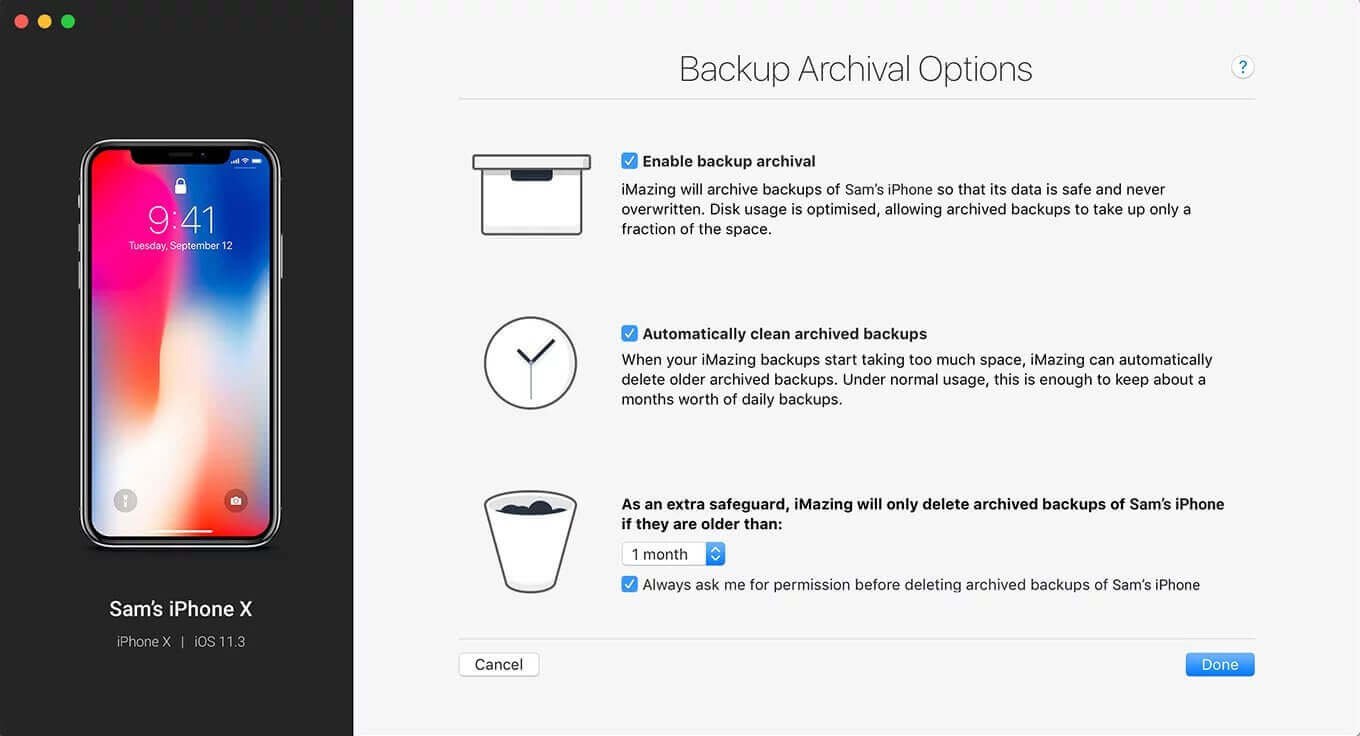 iMazing can help you easily and quickly back up your iOS device data locally. It supports incremental backups like iCloud. It only needs a full backup, and after that, it just needs to back up the changed data. It saves backup time and storage space greatly. iMazing allows you to change the path of backup files at will. We can even save backup files to a mobile hard disk or NAS, which is very flexible.
In addition, iMazing also supports "Automatic Backup". You can set up daily, weekly, and monthly to do the backup according to your needs. As iMazing provides Wi-Fi wireless connections, it can also help you back up even if you don't have a USB cable.
One-click Data Migration between Devices (Phone Switch)

I would be happy to buy a new iPhone/iPad, but it is distressing that there is much data on the old device that needs to be transferred manually. iMazing can connect two iOS devices through a computer/Mac at the same time, and then "one-click" to migrate data from the old device to the new one! Before transferring, you can choose whether to transfer all or only some specified data or applications, which is very convenient.
App Migration Backup, Application Data Backup, and Game Archive Backup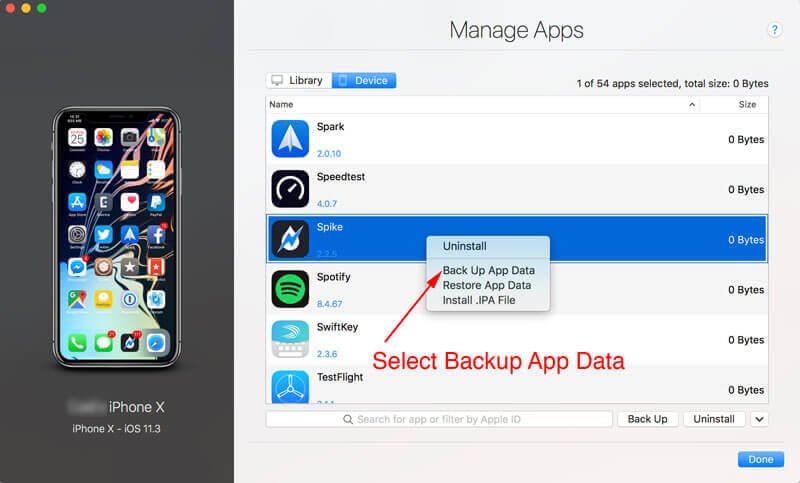 Although some apps or games support backing up data and logs to iCloud, there are many cases where data are lost when the game is downloaded again. So it is better to export some important archives and logs to the computer for backups.
iMazing can help you easily export one or multiple App installation packages with their data to your computer, and you can import them to your iOS device at any time.
iMazing also has a special feature that allows you to download your "Purchased Application" directly, including "applications that have been removed in the App Store". At the same time, you can also use iMazing to download apps purchased from App Store accounts in other areas, thus getting rid of the trouble of changing accounts.
Conclusion
All of these mentioned above are parts of iMazing features. Its functions are very powerful and comprehensive. With all the functions for a mobile manager, you think it should have, iMazing is basically equipped and doing well.
All in all, iMazing is really better than Apple's iTunes. Whether it functions or inconvenient and intuitive use, as long as you have used iMazing, you will be amazed that this is what iOS management software should have!