Editing photos on handsets is a common thing; we keep on doing that more often using the latest apps. But when you want to take your editing skill to the next level, it is good to start editing them on Mac. We all love to store loads of images in our Mac/MacBook/iMac, just because of its larger storage space, faster processing abilities, and higher computing power. But very few of you might be aware of the fact that Mac can also help you to make your dreams come true. Yeah! If you want to begin your career as a photographer and want to edit collections like a pro; it is good to start with Mac-based solutions. You can easily find many reliable and flexible program that works precisely on macOS and help you to adjust various features with ease.
Although the market is loaded with a wide range of photo editing apps for Mac, we have highlighted the top 5 Mac photo editor to ease your decision-making process.
Best 5 Photo Editor for Mac in 2020
The best photo editing apps for Mac are expected to have all amazing features that can help to enhance the overall quality of images without even making more efforts. Check details about some of the highly-rated software below.
Skylum Luminar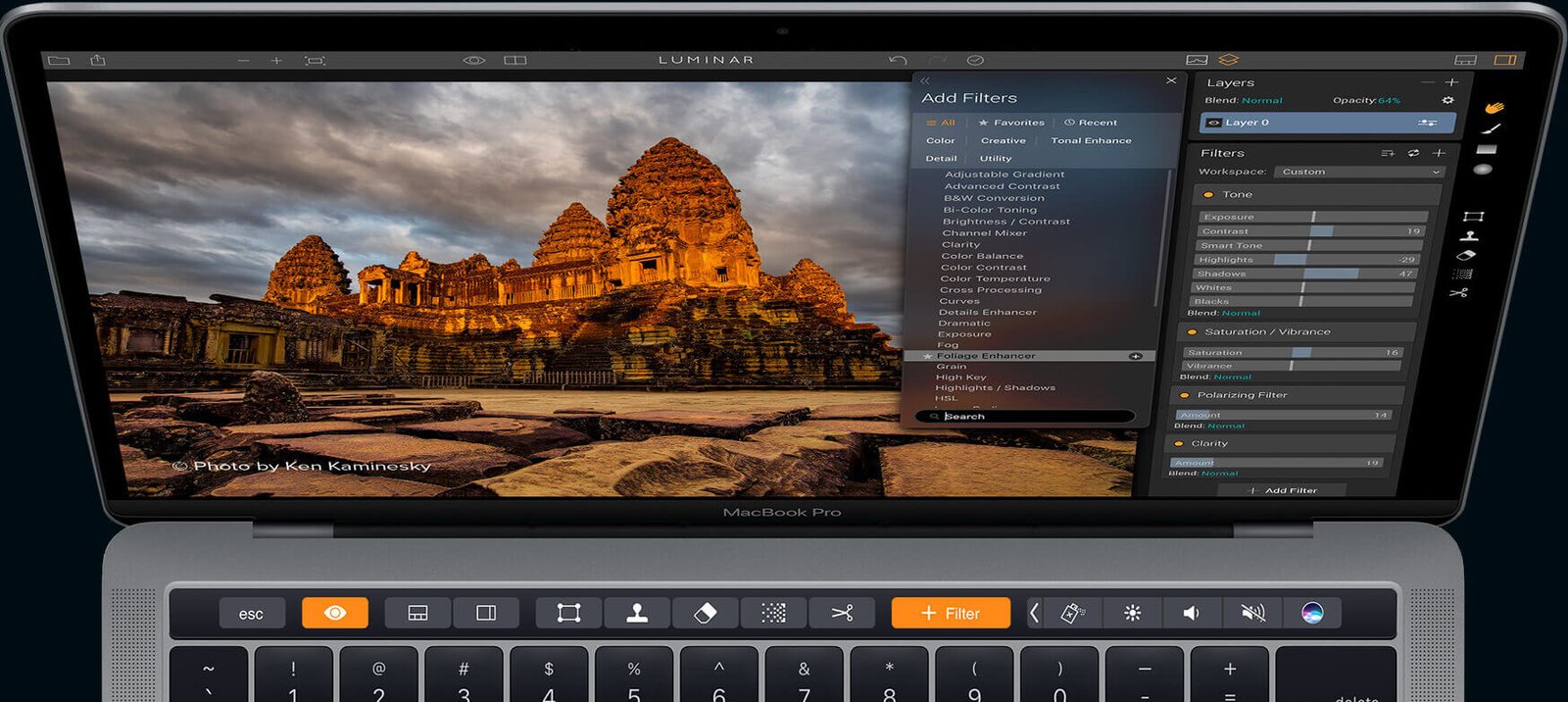 The latest version of Skylum Luminar offers a wide range of features to amateur as well as experienced photographers. There are loads of filters, effects, and tools to enhance the overall appeal of images. Users can easily access plenty of options for editing, including masks, layers, blending modes, and creative photo retouching abilities as well. With Skylum Luminar, you can fast browse and organize your photos in a beautiful way. And the most efficient feature for you is that it speeds up your workflow with its wonderful workspaces.
Moreover, the RAW processor helps to work precisely on high-resolution images and that too within very less time. You will definitely love its lens distortion correction abilities. Other than this, there are more than 50 filters for sharpness, color, and detail correction. Users can easily darken or brighten the selected areas to achieve the desired results. The Dodge & Burn feature allows easy handling of light effect; you can add sun rays to image to create special effects. And Skylum Luminar supports both Mac and Windows. If you are a Mac user, Luminar is compatible with all Mac Models with Mac OS X 10.11 or higher.
Photolemur

Although Photolemur is a newcomer in the market, it has achieved top rank with its latest features and high-end editing abilities. No matter whether you are a beginner or a hobbyist photographer, the simple and sophisticated interface of Photolemur can serve your needs well.
You will be happy to hear that this photo editor app is powered by Artificial Intelligence that makes it an automatic photo feature enhancer. With this app, you can edit photos like a pro in no time. There are a few buttons and sliders that can be used to adjust the results to favorable levels.
In order to begin with editing, simply import your pictures from the collections or simply drag and drop it to the timeline. The program will itself make the desired level of enhancements. Once the tool completes its operations, you can compare the edited and original image and if required, adjust different parameters as per your choice. There is a wide range of styles to choose from for getting a more professional and sophisticated look.
Photoshop Lightroom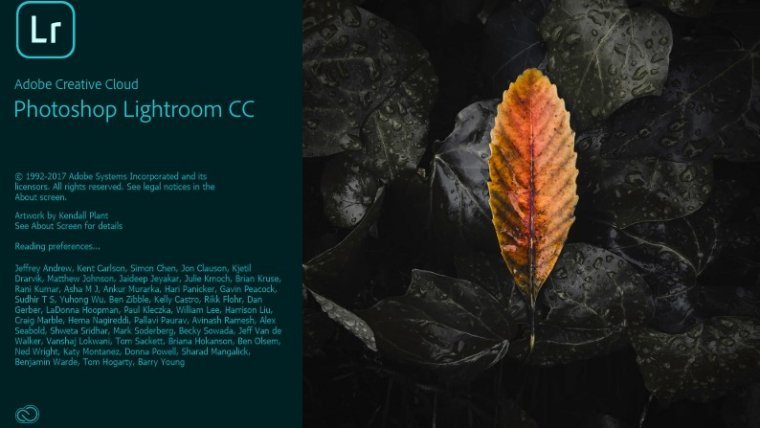 How can we forget to talk about Lightroom? One of the most awesome photo editing tools that are mostly preferred by hobbyists and professional editors as well. If you want to manage a large library of images with efficient editing abilities; this tool can help you better.
There are plenty of attractive options for image editing: you can merge the shadows, blend them; adjust highlights, add details, sharpen blurry images, and handle tint colors to make your photos look perfect. The latest version of Photoshop Lightroom offers a free trial version for 30 days. You can get started with it to learn the basics of photo editing and then switch to the original version by paying only $9.99 per month.
Movavi Photo Editor for Mac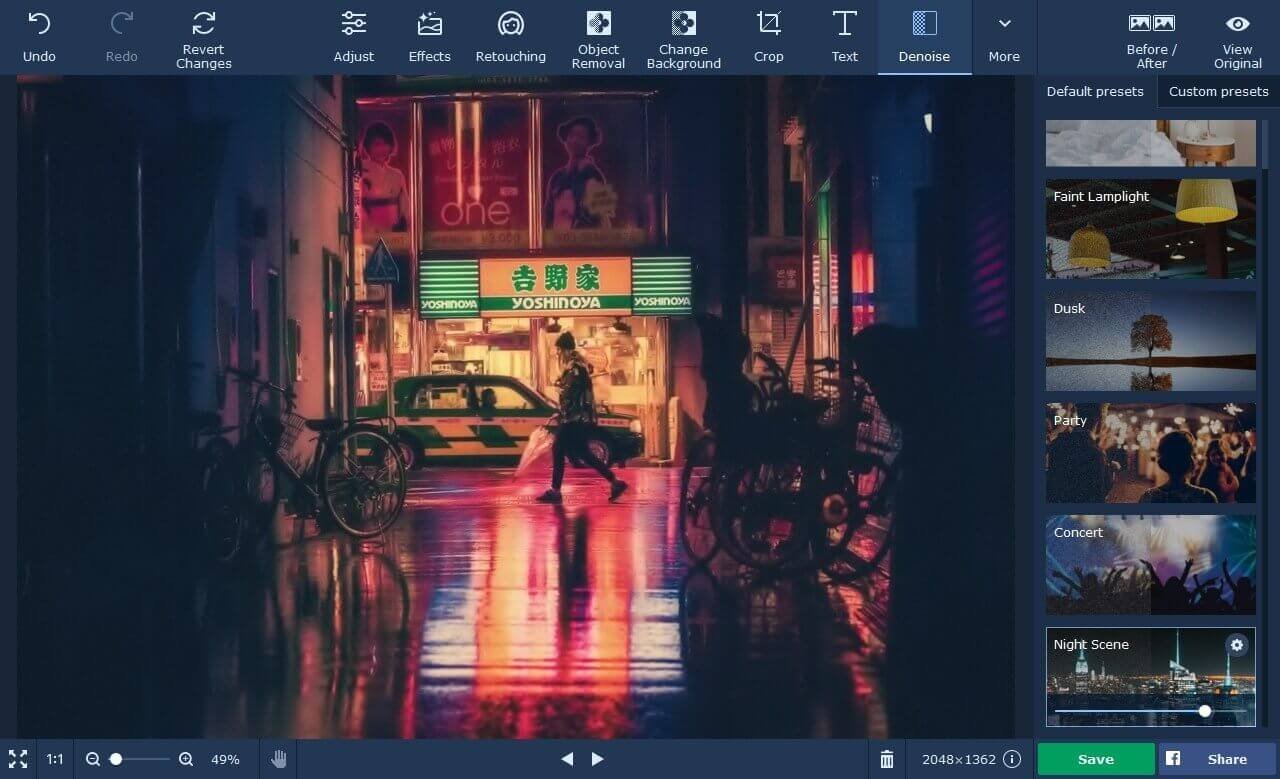 Here is a fast, functional, and handy image editor that anyone can use for editing images on macOS. People call it a perfect mixture of Pixelmator, Lightroom, and Photoshop with several awesome features. There are a number of photo enhancement features. Beginners can ensure effective workflow with an elegant interface.
One of the most awesome features of this image editing software is a restoration that allows easy removal of scratches and scuffs. Experts recommend this photo editing app to all those users who want to enjoy a quick and handy solution for photo enhancement. Even if you are going to edit images for the first time, this Mac-based editing tool can guide you better to achieve the best result in the least time. If you are a beginner, it is really good to get started with Movavi Photo Editor for Mac.
Affinity Photo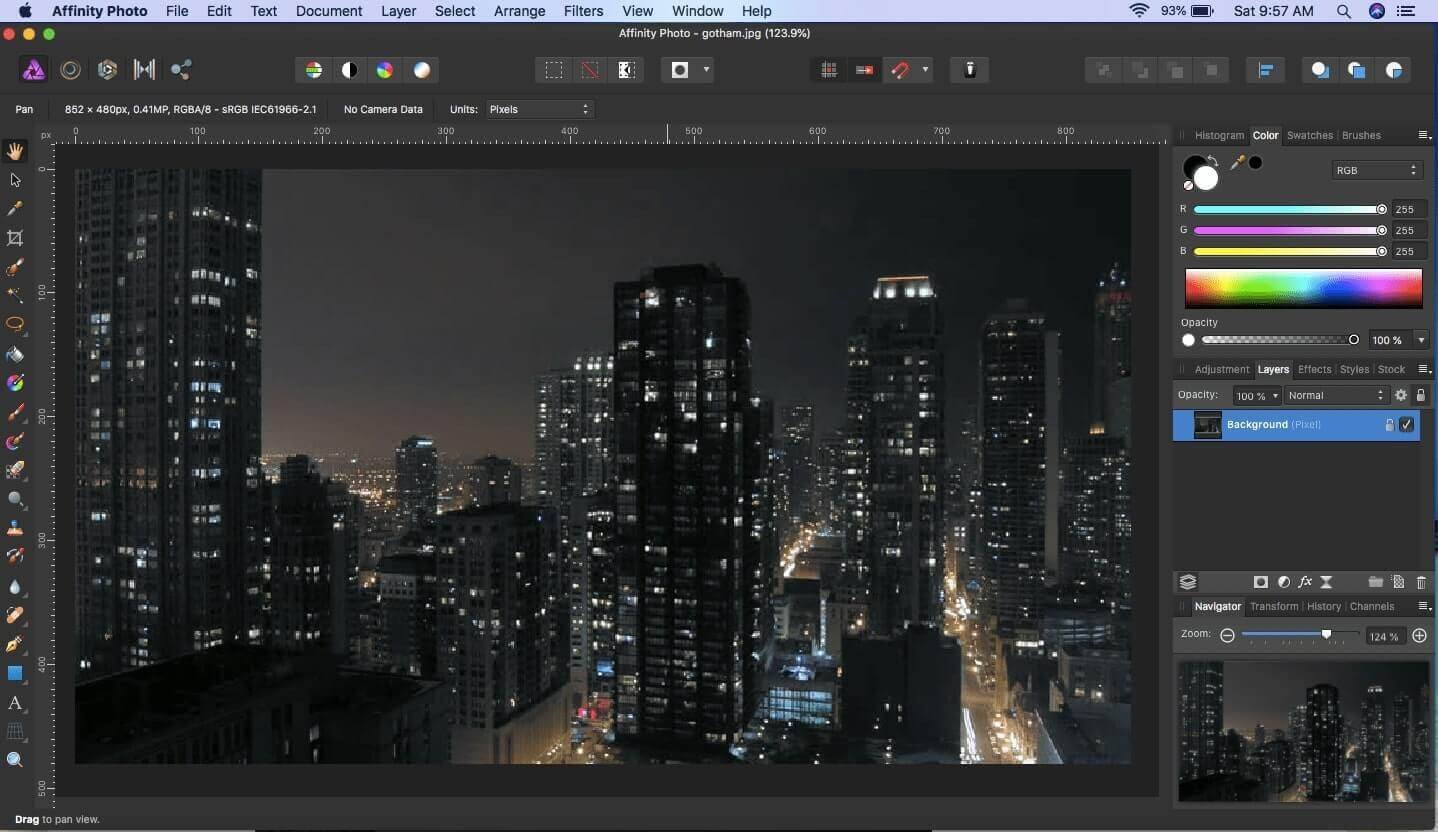 Last but not the least option in the list is Affinity Photo that is definitely a great choice for beginners with loads of sophisticated editing options. It is loaded with numbers of filters, effects, and other creative editing tools that can help you enhance the overall quality of the images. Affinity Photo offers powerful features, like Raw Editing, HDR Merge, Panorama Stitching, Focus Stacking, Batch Processing, PSD Editing, 360 Image Editing, Multi-Layer Comp, Pro Retouch, and Digital Painting.
The best thing to know about Affinity Photo editor is that it works perfectly with more than 15 different file types, including GIF, JPG, PSD, PDF, and many more. There are a number of basic and pro-level tools that you can access with ease. It helps beginners to tweak their images in a more impressive manner without even spending more time on editing. Users can add various filters, effects, masks, and layers to the images to get breath-taking outputs. And Affinity Photo supports macOS, Windows, and iOS.
Conclusion
Photo editing is a professional work if you want to export a wonderful image, but it can be an easy job if you have one of the best photo editor tools mentioned above. They can make your photo enhancement on Mac professional and easy. All of them you can have a free trial and you can choose the suitable one. You would be thankful if you have given a chance to try them.