Safari is the default web browser on Mac systems, and as it is shipped with the system, most people prefer to use this web browser for their routine web access. But there are some moments when this browser doesn't work fine. It either keeps on crashing again and again or takes much time to load the pages. This bug in performance may annoy users, especially when they are in a hurry to meet some deadlines.
In order to fix the issue, the best recommendation from professionals is to reset Safari. But note that, resetting the Safari browser on the macOS is not that simple. This task demands additional care as it makes considerable changes to the user experience. Probably, this is the prime reason why Apple has recently removed the One-click reset option from the Safari menu.
Actually, when users reset Safari on their Mac system, it leads to the following actions:
Resetting Safari leads to the removal of all installed extensions on macOS.
With this, users delete the browsing data.
Removes all the cookies and cache from Safari.
When you reset Safari, it also forgets all the previously saved login credentials.
This action also scraps the autofill data on your web pages.
After executing all these actions, Safari returns to a clean and whole new version to behave as a recently installed application on your Mac. Now, in case if you are using iCloud Keychain, it is possible to retrieve login credentials from there. Those who are using iCloud Contacts can get back their auto-fill data from this tool. In simple terms, we must say that although resetting Safari is a big task on Mac, it not always leads to a state of inconvenience. You may also find many methods to recover the data. However, the details from the history menu and the checkout trolley of any online store will be definitely removed.
After going through all these details; now let us learn the steps to reset Safari on your Mac system. After all, it will bring your device back to normal operation.
How to Reset Safari on Mac (Step by Step)
As already discussed, the Reset button on Safari is now gone, so, you may need to execute a few essential steps to reset this web browser on Mac. Don't worry! Things are explained below to ease your actions.
Clear Safari Cache
There are so many methods to clear the cache on Safari; you can even find a few software tools to execute this task. However, we have highlighted a few simple steps to do it manually below.
Step 1. Go to the Safari web browser, open it, and then hit the Safari menu.
Step 2. Choose the Preferences option in the menu.
Step 3. Now go to the Advanced tab on your system.
Step 4. On the bottom of the window, you will find a checkbox with the label "Show Develop menu in the menu bar." Check it.
Step 5. Now click on Develop Menu and finally choose Empty caches.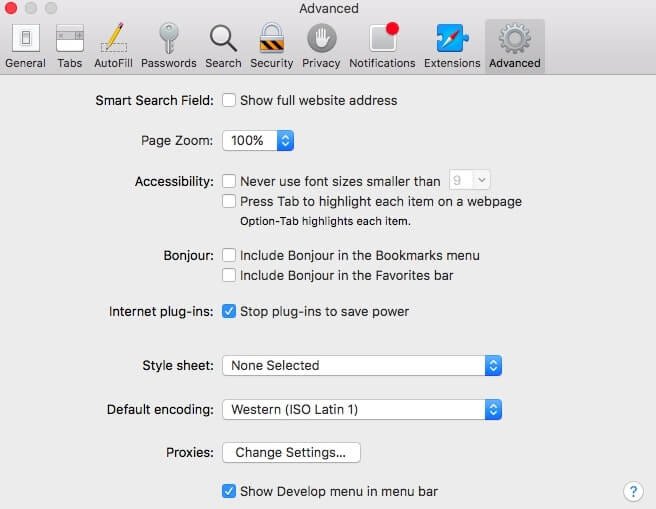 Clear Safari History
Those who are looking for some easy methods to clear Safari history are advised to make use of some reliable software app or online tools. However, experts advise dealing with this option manually as it is going to affect major data on your system including auto-fill information, saved passwords, history and cookies as well. Below we have highlighted steps to execute this task manually.
Step 1. First of all, you need to launch Safari on your system and then click on the Safari menu.
Step 2. It is time to choose Clear History from the available options.
Step 3. Now click on the menu text for the selection of the desired period to clean history. In case if you are interested in resetting Safari to bring it back to a new mode; choose all history options available by the end of the menu.
Step 4. Finally, press the Clear History button.

Disable Safari Plug-ins
Plugins on Mac are responsible for handling a variety of internet content that various websites need to display online. However, at the same time, it may also cause some trouble in loading websites. Hence, if you are suffering some problems related to page loading on Safari, it is important to disable the plugins by following these simple steps.
Step 1. Go to the Security Preferences on the Safari web browser.
Step 2. It is time to uncheck the checkbox asking to "Allow Plug-ins."
Step 3. Now reload your web pages, or you can quit them to re-launch Safari.

If you are not interested in disabling all the plugins, it is also possible to disable them on-site basis. It can be done by simply clicking on the website settings button and then making simple adjustments for which website is allowed or restricted to load plugins.
Remove Safari extensions
Extensions are capable enough to give additional functions to the Safari web browser on Mac. Sometimes it also leads to buggy performance. Hence, while resetting Safari to start with a whole new mode, it is also good to disable all extensions on this web browser. In order to do this, you may need to visit the Extensions section on your browser preferences and then turn its settings to Off. Users may also switch off or delete plugins as per their needs.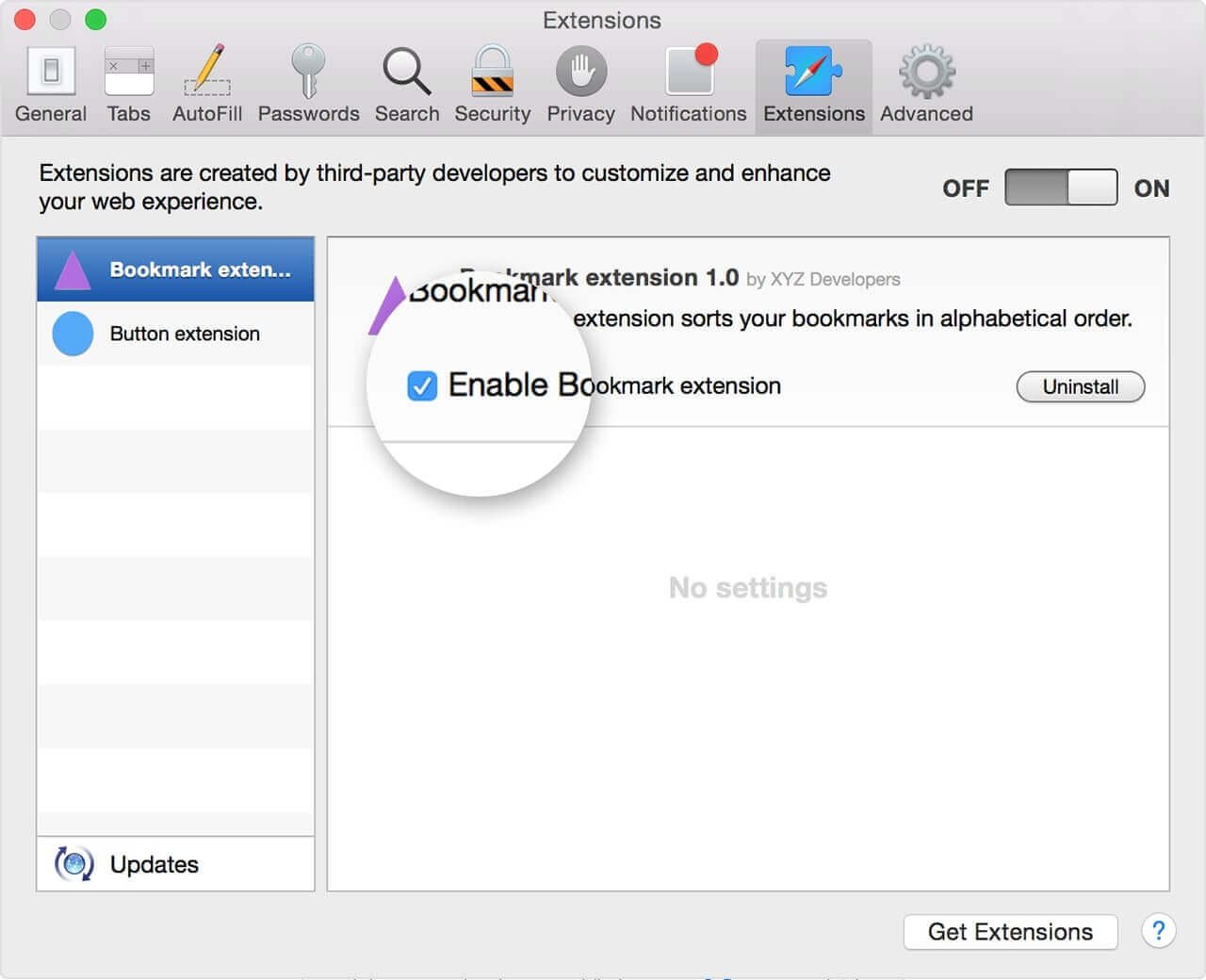 How to Reset Safari on Mac in One-click (Easy & Fast)
If you are wondering if there is an easier and faster way to reset Safari on Mac, of course, there is. Some Mac utility tools, like MacDeed Mac Cleaner, provide a fast way to reset Safari, disable plug-ins and remove extensions on Mac in one click. You can try Mac Cleaner to reset Safari without opening it.
Step 1. Install Mac Cleaner
Download and install Mac Cleaner on your Mac. Mac Cleaner is well compatible with Mac, Mac mini, MacBook Pro/Air, and iMac.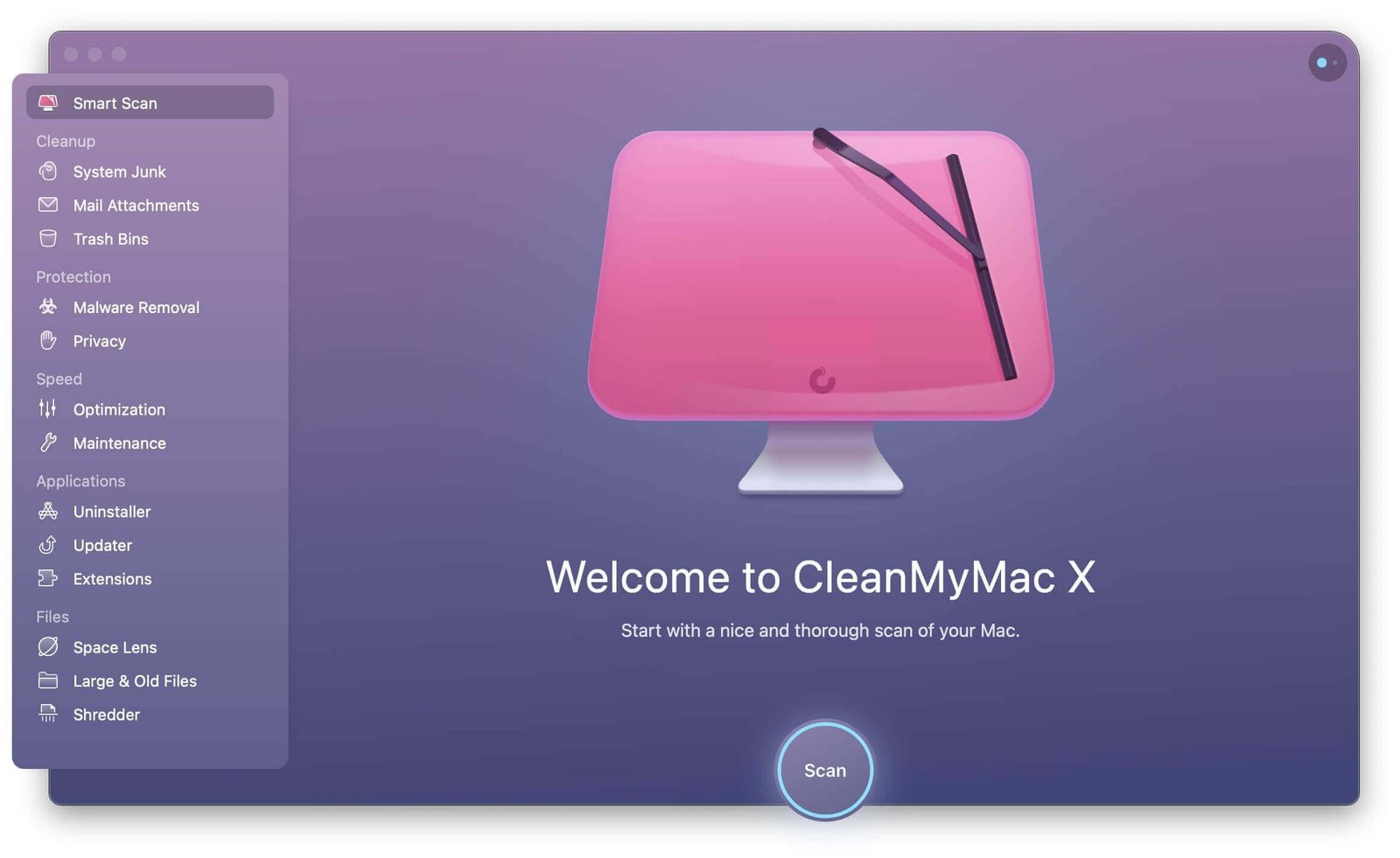 Step 2. Reset Safari
After launching Mac Cleaner, click Uninstaller on the left, and select Safari. You can choose Reset to reset Safari.
Step 3. Remove Safari Extensions
Click Extensions on the left. You can view all the extensions on your Mac and choose the extensions you don't need, and click Remove.
Step 4. Clear Safari Cookies and History
Click Privacy, and then click Scan. After scanning, you can check all the locally stored items left in Safari and remove them, including Cookies, Browser History, Download History, Autofill Values, etc.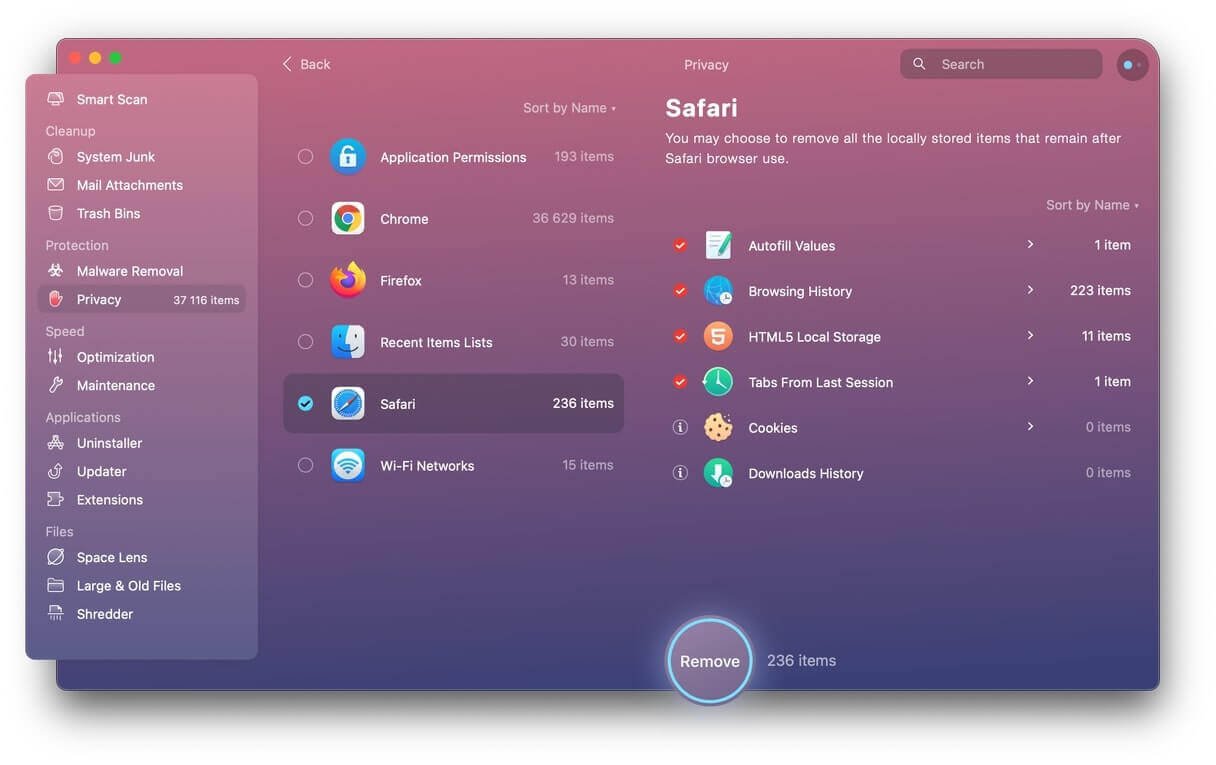 Conclusion
Once you are done with all the above steps, your Mac system is all set to get started with the whole new version of Safari. All the above steps will help to remove the buggy performance and loading issues as well. Experts say that it is much easier to reset Safari as compared to other web browsers like Chrome, Firefox, etc. If you don't think it is easy to reset Safari, you can try MacDeed Mac Cleaner to complete the resetting in one click. And Mac Cleaner can also help you to optimize your Mac, such as clearing cache files on your Mac, freeing up more space on your Mac, and fixing some technical issues.