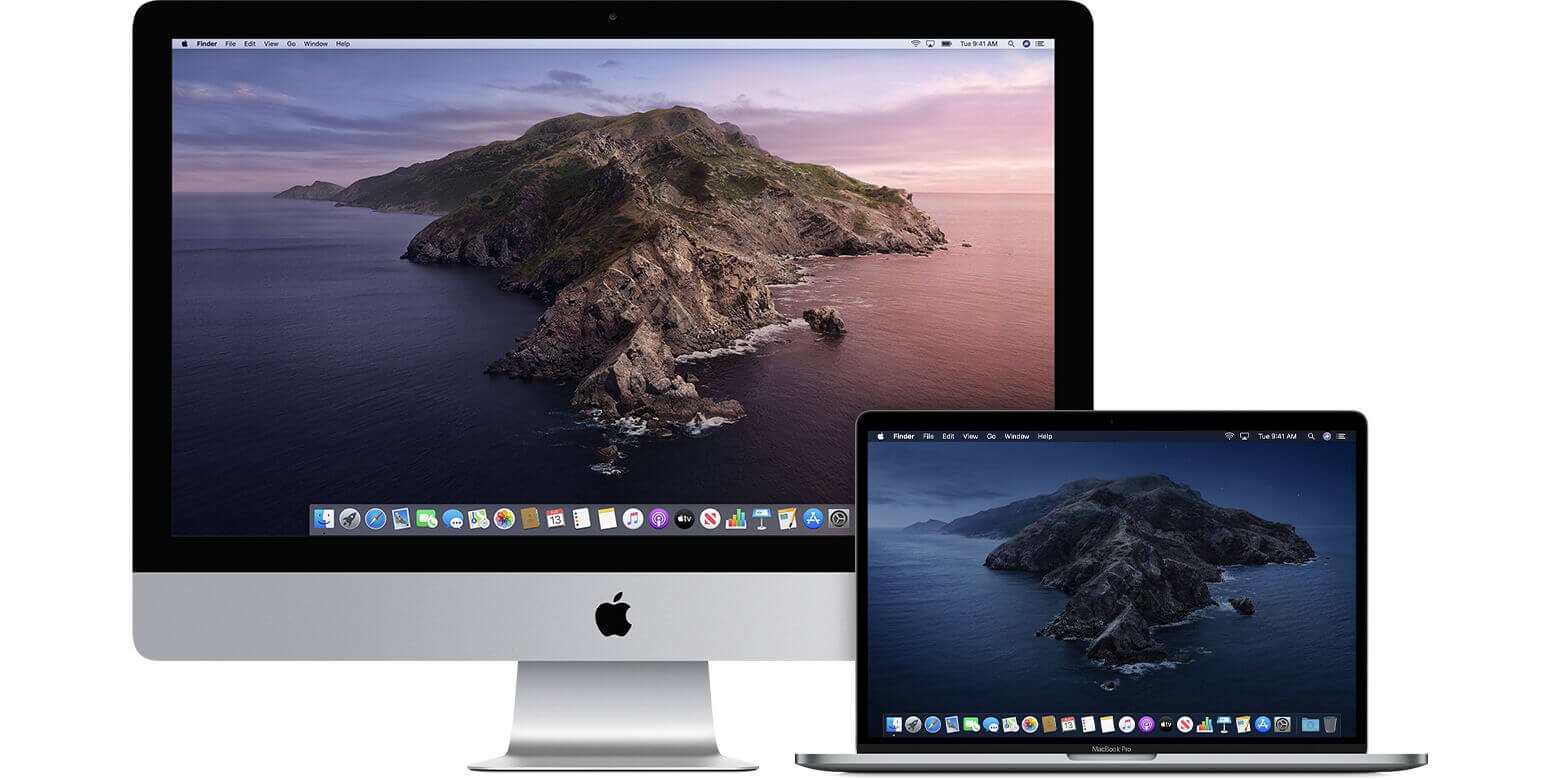 Here comes the official version of macOS Catalina, you can find the update tool by searching "Catalina" in the Mac App Store. Click the "Get" button, and the system will automatically update. For those who have installed the beta version before, remember to remove the relevant settings in the system settings and restart. In this way, you can receive the update.
Compared with the previous generation of macOS Mojave, Catalina has finally entered a deep reform – the first thing is to eliminate iTunes. iTunes is gone. What about mobile backup? As a result, iTunes has been split into four applications. Content is divided into three categories: Apple Music, Podcast and Apple TV. The original device management function is integrated into Finder.
The functions of Apple Music and Podcasts are basically the same as those of iOS, and the interface inherits the design of iTunes. As for Apple TV, after you subscribe to Apple TV+, you can watch Apple's exclusive movie resources.
As for the iPhone and other device management functions, they will automatically appear in the visitor interface after the device is connected to Mac, which is still a familiar interface.
In general, after iTunes is split, the structure of macOS becomes clearer. When you want to listen to music, you can listen; when you want to watch movies, you can watch; and when you want to back up your iPhone, you can back up. The embarrassment of opening iTunes and not listening to a song for half a day will never appear again.
1. Big Upgrade of Apple's Native Apps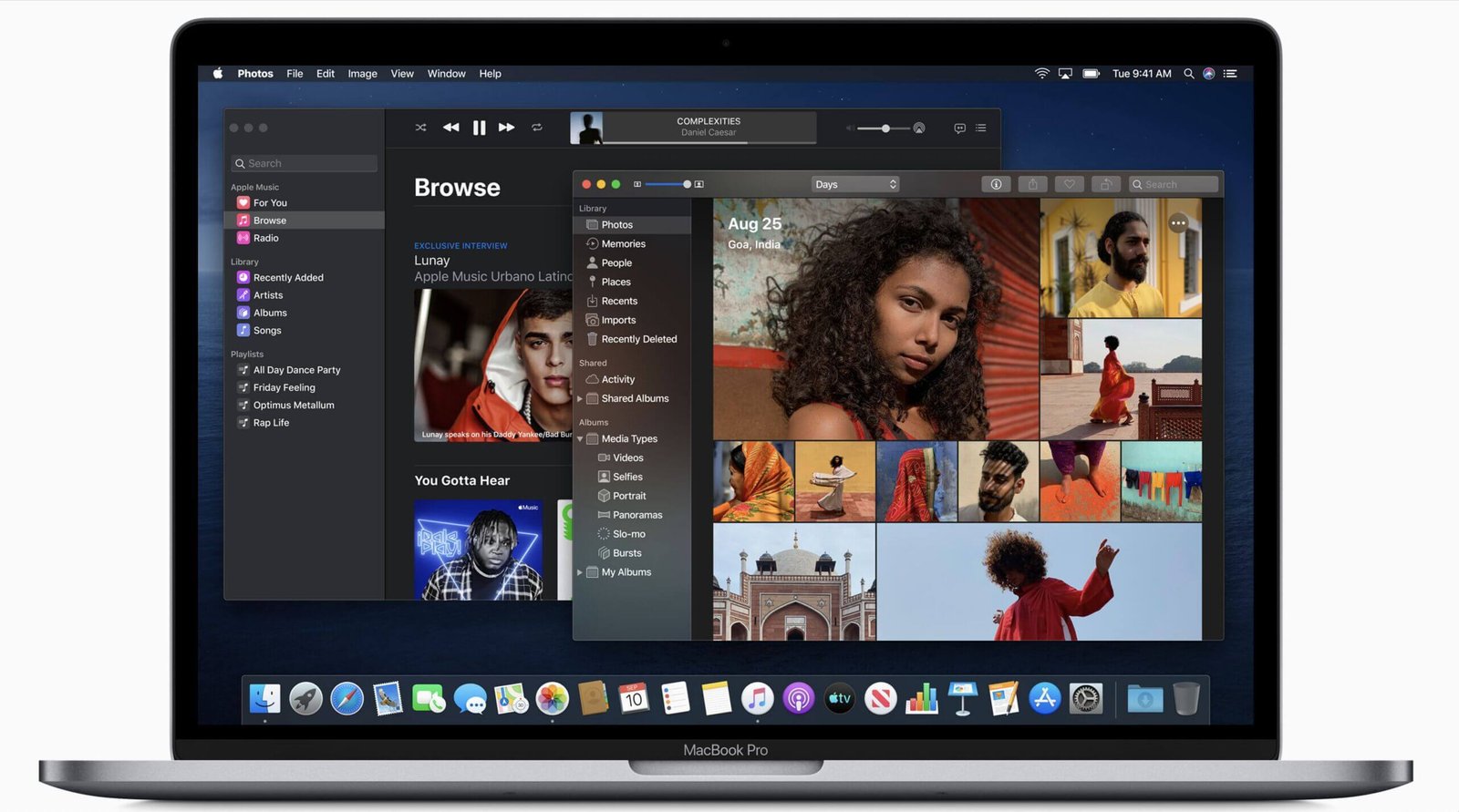 With the improvement of the basic functions of iOS and macOS, Apple has also shifted the energy of software development from basic functions to native applications. If you pay attention to the system updates in recent years, you will find that the native applications of apple, such as Notes, Photos and Reminders, are indeed becoming more and more perfect. By the generation of macOS Catalina, the ease of use has reached a high level.
Notes
Previously, the function of the Notes has been perfected. The newly added "Gallery View" enables the note to have some file management functions. The system will automatically classify the files in the memo. You can quickly find all kinds of documents on the Notes.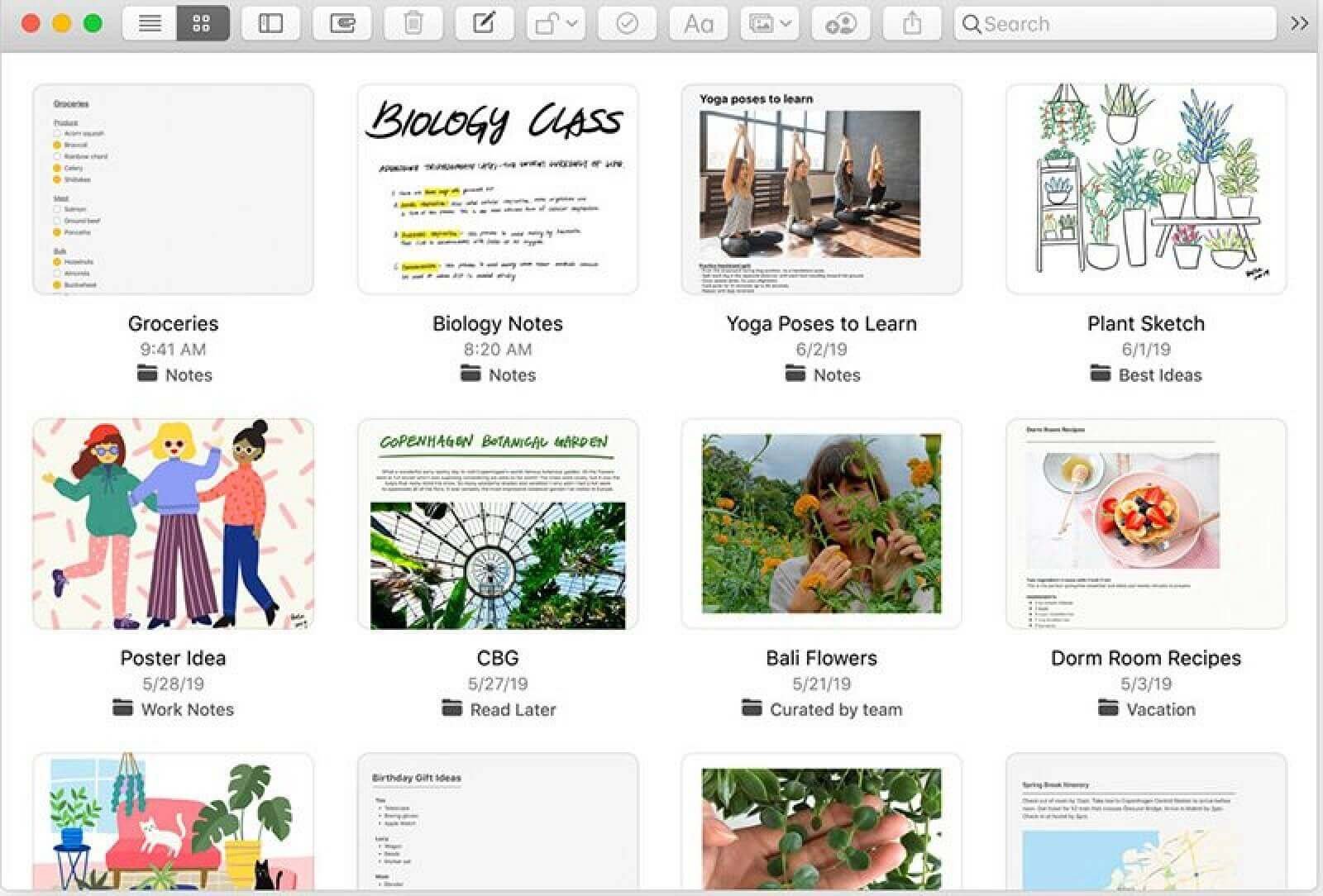 Photos
Photos also upgrades the way to display the photos like in the iOS. They will be automatically sorted out according to the "year/month/day", pick out good-looking photos, shield screenshots and other files. At the same time, the powerful editing function of Mac Album has been preserved. On the whole, this album can be useful.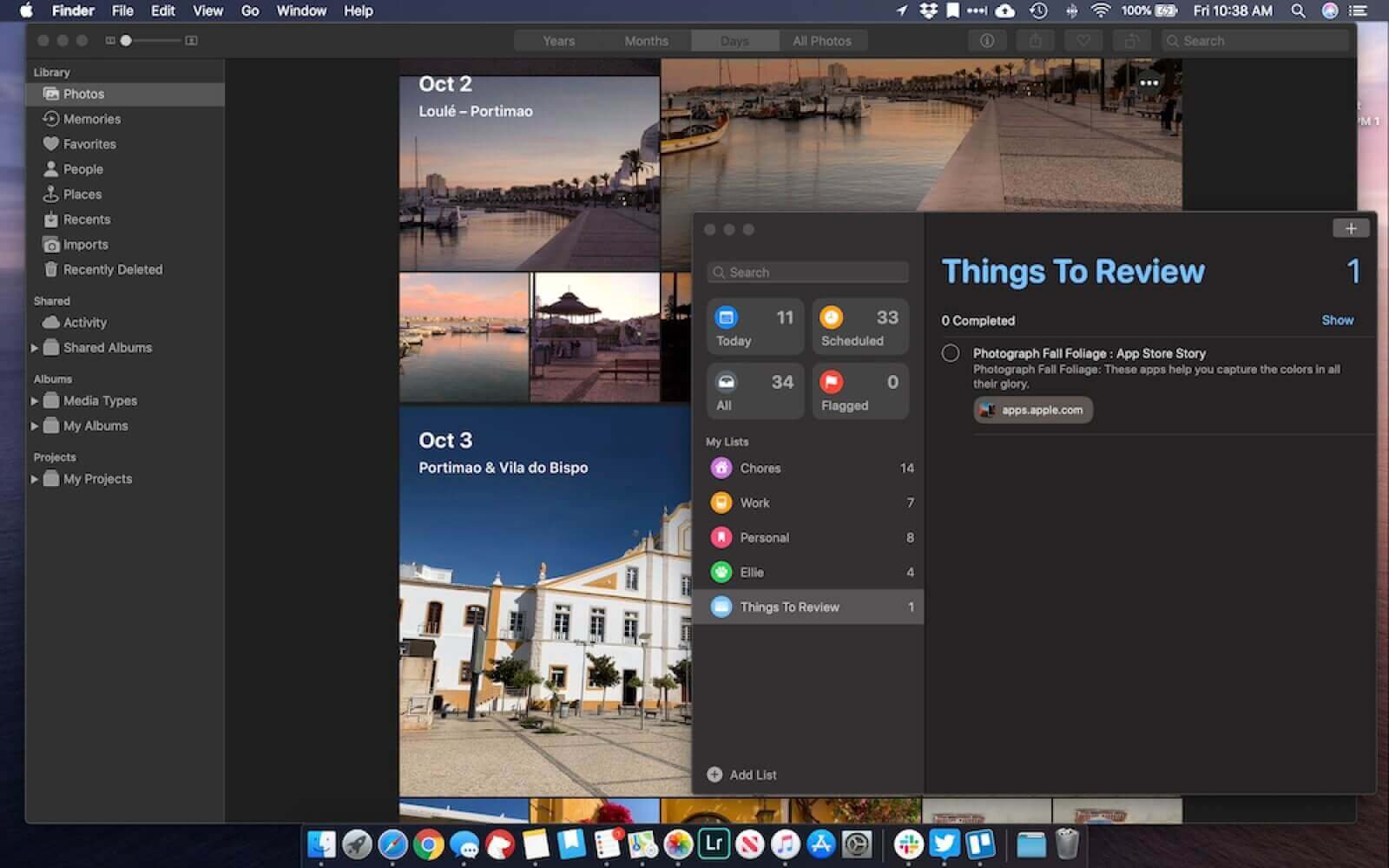 Reminders
Reminders is beyond recognition. It goes further and further on the road of GTD (Get Things Done) tools. As a whole, the new version of Reminders is more reasonable and better to use. It is suggested to experience.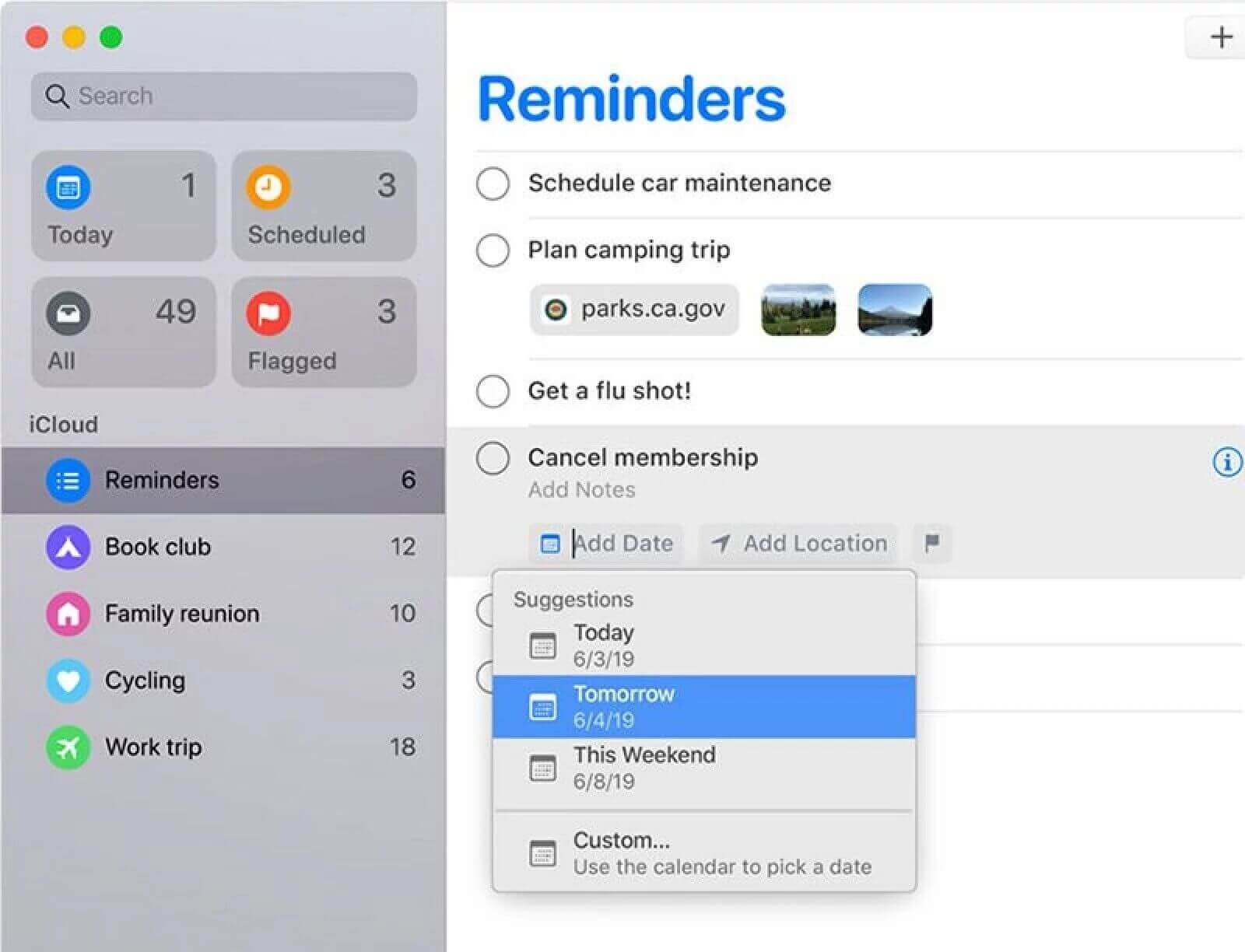 Find My
Like iOS 13, "Find My Friends" and "Find My Devices" apps in macOS Catalina have been merged into a "Find My" app.
You can more clearly manage all your Apple devices and find your friends, and even find your offline Mac devices through Bluetooth. If you are afraid that your computer will not be found, the "Find My" function should be turned on.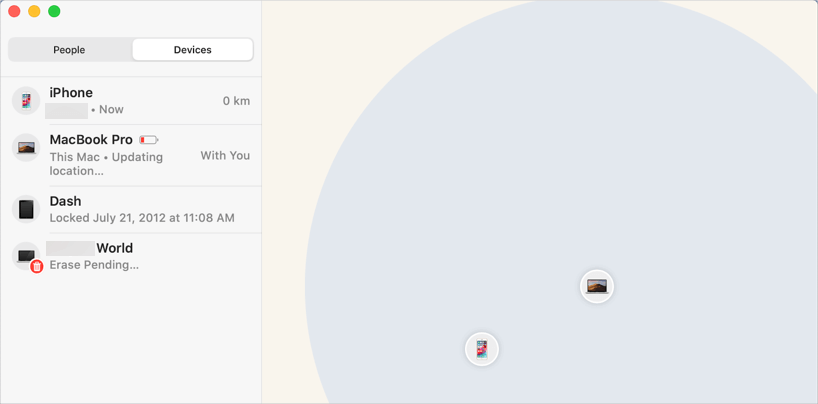 Screen Time
There is also a "hidden" new application in System Preferences – Screen Time. It is a well-received new feature on iOS, which was ported to macOS a year later.
The new version of Screen Time can combine the usage of the same app. For example, if you use Facebook on iPhone, Mac and iPad every day, the system will automatically summarize the duration of using Facebook on different platforms, which can let you more accurately grasp the usage of the device. It is very useful for users who are interested in self-management. Even if there is no habit of counting the screen time, using it to browse the weekly report pushed by the system every week, it can also serve as a reminder.
2. Connect Everything with Mac
Linkage is a very important purpose of macOS Catalina, which includes the linkage between Apple devices and the synchronization of services.
After upgrading to Catalina, you can use the iPad as a digital screen, or use the Apple Watch as a key, or watch plays on Apple TV and play games on iPhone at any time.
Take iPad as a digital display
Sidecar is a new feature that comes with the iPadOS, through which you can turn the iPad into the second screen of the Mac. When your macOS is 10.15 or later and iPad runs iPadOS, you can click the AirPlay on the top menu bar to select "Open Sidecar Preferences" for split-screen, and you can choose "Expansion" or "Mirror" for display.
Do you like to write and draw? Now with just one iPad, you can write and draw with Apple Pencil using the Sidecar function. If you want to view more introduce about the Sidecar function, you can click here to see our previous in-depth experience articles.
It is worth mentioning that not all Mac devices can support Sidecar at present. Due to hardware reasons (such as lightning 3 interface), only the following products can use this function:
27 inch iMac (2015 version or later)
iMac Pro
MacBook Pro (2016 version or later)
MacBook Air (2018 version)
MacBook ( 2016 version or later)
Mac mini (2018 version)
Mac Pro (2019 version)
Use Apple Watch as a key
If you have an Apple Watch that is bound to the same Apple ID as the Mac, when your Mac needs to confirm an operation, such as unlocking, encryption, etc., just press the side button of the Apple Watch twice, without entering a lengthy password. It is as convenient as the touch ID. If your old Mac is not equipped with a Touch ID, the Apple Watch is the most convenient key.
Synchronized game archiving and binge-watching schedule
It is worth mentioning that after upgrading to macOS Catalina, Mac App Store also supports Apple Arcade (Of course, you need to log in to the Apple ID that has opened the subscription to enable it).
You can not only download the games on Apple Arcade, but also support the synchronization of game progress and game achievements. For Mac, which is relatively short of game resources, the number of games is the more, the better. Besides, there are some games that are aimed at poor touch screen operation optimization, and the experience on Mac will be much better.
In the same way, the binge-watching schedule of Apple TV + and Apple Music's playlists can also be synchronized on the Mac, which is very helpful to expand Mac's media diversity.
Bring App from iPad to Mac
On this year's WWDC, Apple launched Project Catalyst, a program that makes it easier for developers to bring apps from iPads to Mac. This is also a highlight of macOS Catalina – running apps on iPad in a native way on Mac.
At present, some iOS applications have been ported to Mac, which can be downloaded in the App Store, including GoodNotes 5, Jira, Allegory, etc. There are relevant special pages in the App Store, where you can download and experience by yourself. Take GoodNotes 5 for example, the interface design is almost the same as iPad version, but the operation logic is more in line with Mac input mode, which is very convenient to use.
3. Two Issues Need to Be Considered before Upgrading
So, which Mac can be upgraded to macOS Catalina? Here is an official upgrade list, but before upgrading, you need to consider two small issues:
Compatibility of old applications
Every macOS update, compatibility is one of the most easily ignored problems, but it should not be ignored. This time, macOS Catalina no longer supports 32-bit applications. It is the first macOS version that only supports 64-bit applications. This means that a considerable number of old applications will exit the stage of history – several small plug-ins of macOS dashboard have been removed before, and many old games on steam cannot run after Catalina is updated.
This change has little impact on users who only use Mac in the past two years, but if you are an old user who uses Mac all the year-round, it is better to check the compatibility of the application (especially Adobe based applications) before upgrading, as follows:
Open About This Mac > select System Report in Overview > select Applications > click Applications to view.
Lose files in iCloud Drive
In the previous beta version, macOS Catalina had the problem of iCloud Drive files disappearing. You may have just upgraded and turned on the computer, and you will find that the whole desktop is missing. In fact, it is because that iCloud Drive is not synchronized on Mac, and the files are not lost. You can still find it in the iCloud webpage version and mobile phone version, but when can it be synchronized, it becomes a metaphysical question.
Therefore, if you are a senior iCloud Drive user, before upgrading to macOS Catalina, it is recommended to synchronize the important cloud files to the local and import them after upgrading.
4. Conclusion
"It is the most ambitious macOS update in the post iPhone Era"
Born in 1976, Apple has a magic power of "Everything can be turned into a computer". By Apple's hands, from headphones and watches to mobile phones and TVs, it has become a computer of various forms, but the Mac with a long history has been adjusting its positioning. What does Mac mean for today's Apple? Maybe we can find some clues from the evolution of macOS. As a mature operating system with nearly 20 years of history, it is not easy for macOS to maintain its annual big update. The previous generation has made great efforts to update the functionality. The introduction of macOS Sierra, sharing clipboard with iOS, iCloud Drive and other functions in 2016 is impressive. Three years later, macOS Catalina reinforces the linkage between Apple devices – replacing passwords with Apple Watch, expanding input boundaries with iPad, synchronizing game progress between iPhone and Apple TV, and even porting mobile applications to Mac…
This is the most ambitious macOS update of Apple in the post iPhone era. Apple is building the Mac device with the strongest processing power into the best service center of Apple's Ecology – you can use Mac to produce the best content, and you can also use Mac to enjoy the best service.