Compared with Windows OS, macOS provides great performance and people love to get a Mac for work and daily use. Do you remember that feeling when you switched on your Mac for the first time? Maybe it is a long time ago but the feeling of switching on a MacBook which is smooth in touch and quick in operation is incredible. Especially if you were using some other brand laptop earlier. Over time, many factors impact the performance of MacBook which generates the requirement of formatting it to resume an extraordinary pace. Thankfully, there are ways to format your Mac and bring it back to its original state. This post is to guide you on different ways through which you can format your Mac, MacBook Pro/Air, or iMac. If you are going to sell your Mac or face some issues which are annoying you to the extent of pulling your hair, then this post will help you in getting rid of it.
Before you proceed here is a bonus tip for you. Back up the relevant data in your device because formatting will wipe up your Mac. This means that you should back up your photo, music library, emails, and all other documents which are crucial. Also, deauthorize the apps as you can download them fresh. After you are sure that the data is secured, proceed with any of the below methods.
Method 1: Reinstall macOS/ Mac OS X from Recovery
Step 1. Connect to the wireless network.
Step 2. Switch on your Mac and go to Apple Menu and select the Restart… option. Hold down any of the below key combinations while it restarts.
Command + R (recommended as it installs the latest macOS that was installed on your Mac)
Option + Command + R (it upgrades to the latest version available and is compatible with Mac)
Shift + Option + Command + R (least recommended as it installs the OS that came with your Mac or the nearest available to that version)
Step 3. You would see the Apple logo and a spinning globe which means you can now release the keys. The Utilities window will appear which will give you below options:
Restore from Time Machine Backup
Reinstall macOS
Get Help Online
Disk Utility
Step 4. Choose the one highlighted in the borders. If you want to erase your hard disk then before selecting Reinstall macOS, you need to select Disk Utility. Erasing is only recommended if you want to sell your Mac. You might also need to erase your disk if the installer asks you to unlock your disk and can't find the disk even after you input your password.
Disk Utility  > Select Startup disk  > Erase
Step 5. Follow the instructions as they appear on the screen after you select "Reinstall macOS" and allow it to complete without closing the lid of the Mac. The screen might be empty for a few minutes during this reinstallation and might restart and show a progress bar several times.
This method will help you in recovering macOS using the built-in recovery disk. Wait for the setup to complete the post which you can proceed with the requisites.
Method 2: Restore from Time Machine Backup
To begin with Method 2, the first two steps remain the same and you need to select below in the third option. Using this method, you can restore your entire hard drive from a recent backup.
Step 1. After you have clicked on Restore from Time Machine Backup, click Continue on "Restore your system page".
Step 2. Select "Time Machine Backup" and click on Continue.
Step 3. On the next screen, it will show you the backups available for restoration. Choose the most recent version and process.
Step 4. It will take time before your machine will reboot to set up.
If you don't have any backup of your Mac that you took recently then here is how you can take it. Go to System Preferences, click on Time Machine and choose the Back Up Now option. Restoring from Time Machine backup is useful if your Mac is troubling you after you installed something recently. Using this backup, you may restore the files from the last backup. It makes it really easy to recover old versions. You can rely on this option if you have accidentally the document or any files or folders which you wish to restore.
Method 3: Erasing Hard Drive and Install macOS
Precisely, this method is about erasing your system entirely and starting from very scratch. You can erase the hard drive using the Disk Utility option explained in Method #1. Quick summarising here- select Disk Utility > click your primary drive > Erase > give your drive a name (Say ABC) and erase. It will take about 30 minutes to wipe off your hard drive securely.
In case you wish to wipe off your mechanical drive then click Security options and move the dial-up to write data over your entire drive. You need not do this step if you have a solid-state drive.
After the data is wiped out, you can initiate the installation of the Operating System. You can re-install from a functioning recovery partition, click the "Reinstall macOS" button. You can also boot from a USB disk and advance to the installer. After selecting one of these options, you will be prompted to select the hard drive that you wish to install. Select the one which you named (ABC) above.
It might take a while to finish the installation. Your Mac will restart and be ready for setup.
Bonus Tip: Make Your Mac New and Clean with Mac Cleaner
MacDeed Mac Cleaner is a powerful Mac utility tool for your Mac, MacBook, and iMac. Before making a backup of your Mac, you can remove all cache files and unneeded data to save your time and storage on the hard drive. If you don't want to reinstall macOS, you can try Mac Cleaner to optimize your Mac and make your Mac new. Besides, Mac Cleaner provides more powerful features as below.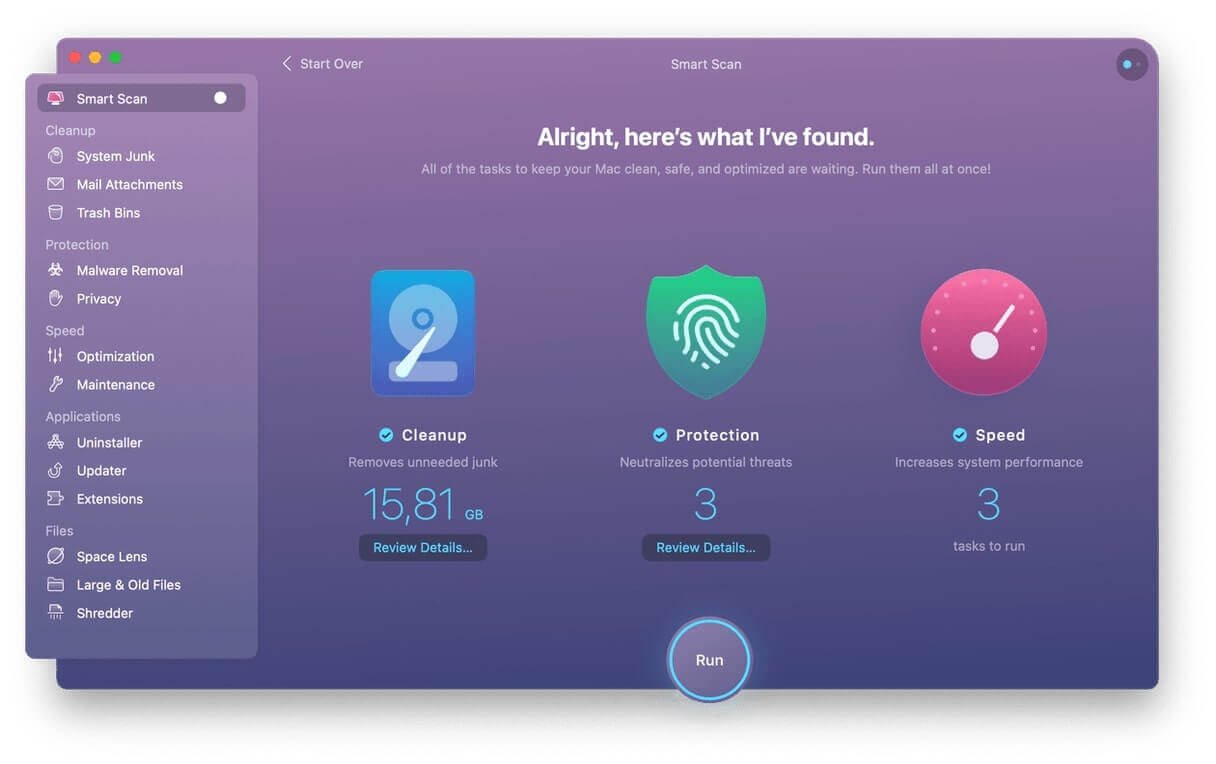 Conclusion
Method 1 & Method 3 may take an hour of reinstalling time but as they say, patience pays! After you finish the reinstallation, you are good to go and enjoy your computer – a new Mac. You can set your shortcuts again and download the apps. Create your account and start browsing! You will be surprised to notice the speed and transition if you compare it with how it was functioning lately. That same feeling of switching on your fresh Mac will bring a smile to your face. But if you are not good at reinstalling macOS, MacDeed Mac Cleaner would be the best way to help you make your Mac clean and fast.
Now that you have invested your time, enjoy your fresh Mac with a cup of freshly brewed coffee! It's time for binge-watching again!