Case: "I was erasing some extra mails from my Hotmail account and accidentally I deleted the important ones. Now, I can't find them in the trash. Can someone tell me how to get deleted emails back to Hotmail?"
All of us have faced a situation like this when we accidentally deleted some important mail from our account. If you have also encountered the same issue and now looking for a solution, then you are on the right page. Here, we are going to learn how to restore deleted emails in Hotmail easily and quickly.
Part 1: Is It Possible to Recover Deleted Hotmail Emails
If you are wondering whether it is possible to perform recovery on your Hotmail account, then we have good news for you. Generally, the emails you delete from your inbox get transferred to Deleted Items when you remove them. And you can get them back using only a few clicks. But if you wait too long to recover the email, then it will be removed from the Deleted folder and you will need help from a third-party tool to get it back.
So, overall, the answer is yes. You just need to know how to recover permanently deleted emails from Hotmail and then you can get them back anytime you want.
Part 2: How to Retrieve Lost Hotmail Emails from the Deleted Items
As we mentioned in the earlier section, you can directly restore the deleted emails from the folder to your Inbox. This feature is present so that no user has to deal with major data loss. So, take a look at the steps on how to retrieve deleted Hotmail account emails easily. Every Outlook version has a slightly different interface, so, you might find the Deleted files in a different folder than the other Outlook versions.
Step 1. log in to your Hotmail Account using valid credentials. Once you are logged into the account, navigate to the Deleted Items folder.
Step 2. In the folder, you will see the deleted emails. You can use two methods to get the mails back in your Inbox. Drag and drop the emails from the Deleted Items folder to the Inbox folder.

Or select the mail from the list and click on the Restore option. This will retrieve the emails instantly. But one thing that should be kept in mind is that you won't be able to recover the emails which are older than 30 days. For the emails you have sent a long time ago, you might need to contact Hotmail customer service and ask them for assistance in this matter. Usually, even they won't be able to help you with the recovery of those emails.
Part 3: How to Recover Permanently Deleted Hotmail Emails
If you can't find the deleted emails in the folder, this means that they are permanently deleted. As customer support won't be of much help, you will have to take assistance from third-party tools like MacDeed Data Recovery. This software is specially designed so that users don't have to suffer from data loss. Not only this tool will help you to retrieve deleted emails in Hotmail but also other types of data which is essential for the users.
MacDeed Data Recovery – Best Software to Recover Deleted Hotmail Emails
The software supports more than 1000 types of file recovery including emails, images, videos, documents, etc.
Users can recover files from different types of storage devices such as memory cards, hard drives, digital cameras, etc.
The software will support recovery in various data loss scenarios including virus attacks or system failure.
You get to try a free version of the software.
Now, here is the user guide that will help you to recover your Hotmail account mails. Follow the steps below.
Step 1. Download and Run MacDeed Data Recovery
Download the software and finish the setup. Launch the program and specify the location where the files are stored. Hit the Start button to move ahead.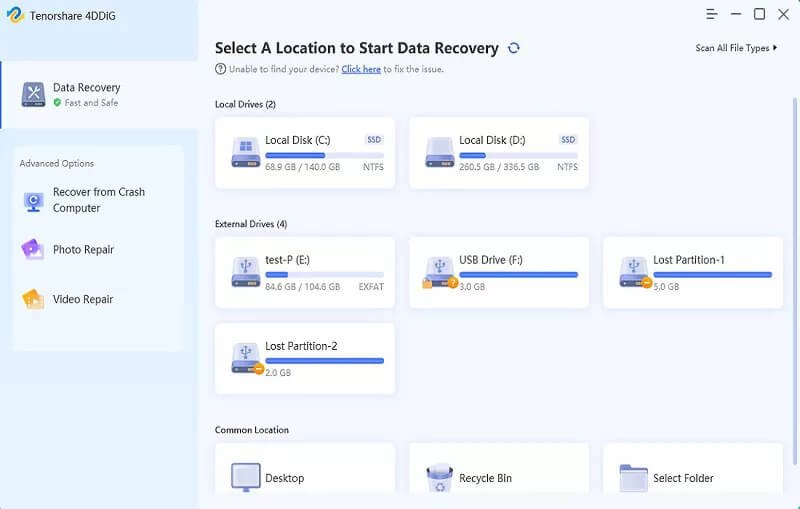 Step 2. Scan the Drive
The software will scan the device to look for deleted emails. You can use various filters to get precise results. Filter them according to file type or file path and you will be able to see the mails on the screen.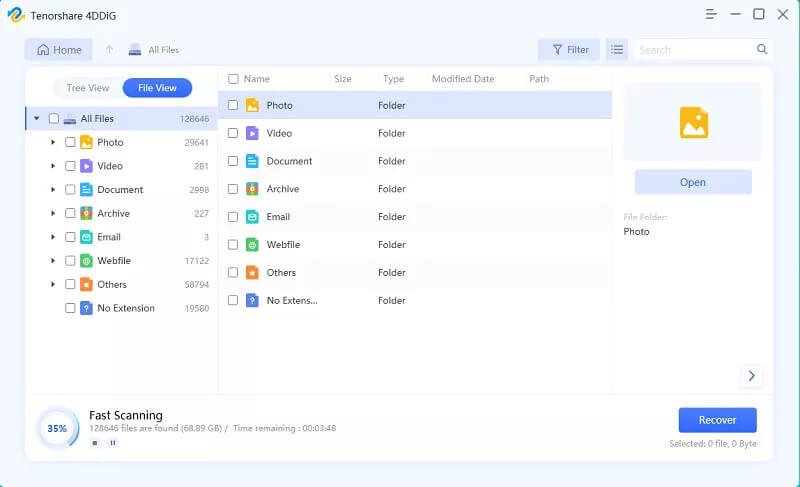 Step 3. Preview & Recover
Now, you can select multiple files for recovery. Start selecting the files but make sure that you have a preview. When all the mails are selected, click on the Recover button.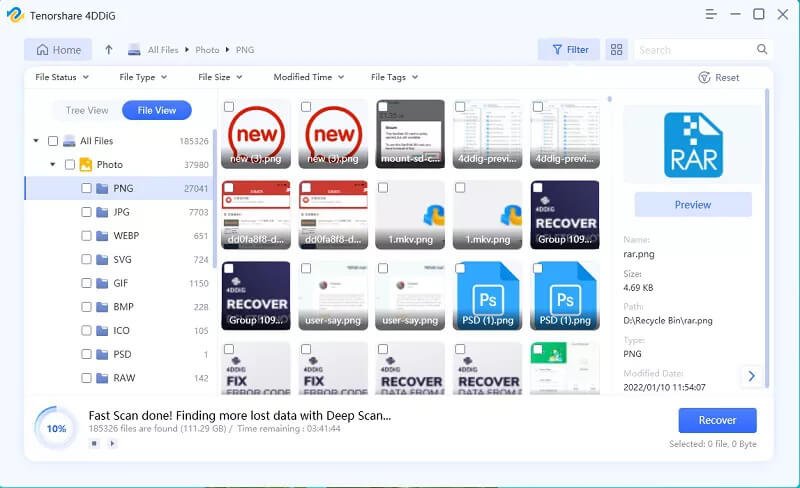 All your emails will be downloaded to the system and you will be able to retrieve the data in it. While you are saving the mails, make sure that you use a new location.
Conclusion:
As you can see, learning how to restore Hotmail deleted emails is easy. As long as you have MacDeed Data Recovery, the recovery process will be quick and effective. So, the next time when you lose some important data, you can use MacDeed Data Recovery. So, if you somehow mistakenly deleted the Hotmail emails, retrieve them with the best data recovery software available on market.