Every day, we will create or delete many files with Mac in the office. And many of us developed a good habit of emptying the trash in time to free up our Macs. But it also will be very troublesome to recover data from the hard drive. In this article, I will list the detailed steps of different data recovery software on Mac to recover files from hard drives, follow my instructions, recovering data from a hard drive can be a piece of cake.
How to recover data from a hard drive on Mac?
Before starting this part, I want to mention that this recovery is on the premise that the hard drive is OK, only need to recover the deleted or lost data from the hard drive.
Next, we will introduce detailed information about how to recover data with the third-party application – MacDeed Data Recovery.
Support both quick scanning and deep scanning modes
Support recovering multiple files types, such as Graphic, Document, Audio, Video, Archive, Email, and Other
Support recovering data from hard drive on Mac, USB Drive, Secured Digital (SD) Card, Digital Camera, Mobile Phone (iPhone not included), MP3/MP4 Player, iPod (Nano, Classic, Shuffle)
Next, let's learn how to recover your data from a hard drive on Mac
step 1. Free download MacDeed Data Recovery and launch it on your Mac to start document recovery.
step 2. Tap on the Scan button to start looking at all lost files.
step 3.  After scanning, you can choose from the list of corrupted and deleted files.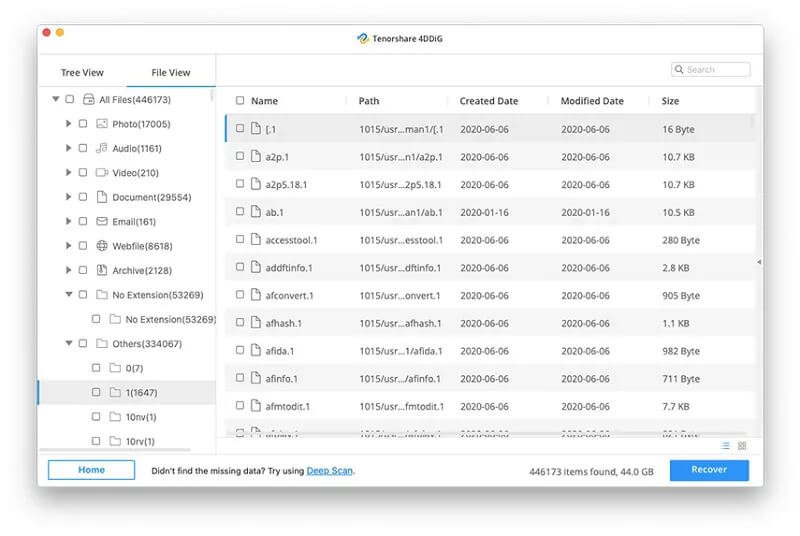 step 4. Click the Recover button and select the location to save the found files.
How to recover data from a dead hard drive on Mac
Strictly speaking, recovering data from a dead hard drive is mostly impossible unless we repaired the hard drive, so what we could do is copy not recover data.
Method One: Use Target Disk Mode to recover data
Connect two Macs, which is the target disk using firewire.
Start the Mac with a dead hard drive, at the same time press "T"
If the Macintosh HD is mounted successfully on the healthy Mac, you can start to copy the files from the dead hard drive.
Method Two: Use an external hard drive to copy data
Take out the internal Macintosh HD
Put the Macintosh into an external hard drive
Note: In this step, you may need a hard drive enclosure, you could buy it online.
At last, connect the external hard drive to Mac to transfer data
Above are the simplest ways to recover the data by ourselves and with less cost, but because of the different types of hard drive failure, we could not recover data from all the dead hard drives.
Factors causing dead hard drive
Extreme heat while the computer is running
Sudden power failure while the disk is writing
Computer be bumped or jostled while running
The electric motor fails due to bad bearings or other components
The filter on your air intake gets too clogged or the filter isn't working properly
Conclusion
The computer is the most common device to store our data, at the same time, it means we could lose the data under many conditions. In this article, how to recover data from a hard drive will not be the question. But archiving our files in time is the best method to "recover" data.
Recover data from the hard drive on Mac
Recover photos, audio, documents, videos, and other files from the hard drive
Support recovering data from hard drive under data loss situations including mistaken deletion, improper operation, formation, hard drive crashes, etc
Support all kinds of storage devices like SD cards, HDD, SSD, iPods, USB drives, etc
Preview  files before recovery
Quickly search the scan results with the filter tool for wanted data only
Restore lost data to a local drive or cloud